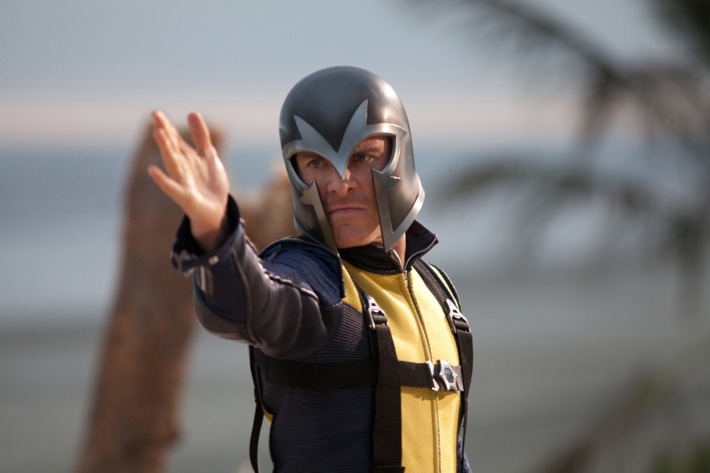 The Weekend's Winners: X-Men: First Class, opening at No. 1 with $56 million
This Weekend's Losers: The Hangover Part II, lurching like drunkard, with $32.4 million

How It All Went Down: Much has and will be made about the fact that X-Men: First Class grossed lower than any previous film in the history of the X-Men franchise. This is to miss the point — as most coverage of box office usually does with its obsession over grosses, rather than profits: After all, it's not what you make, it's what you keep that matters.
And not to serve as Matthew Vaughn's hagiographer, but without big stars to anchor it, First Class was always going to have a smaller opening than the previous films. (It did open a little stronger than 2000's original X-men film, which grossed $54.5 its opening weekend. Tellingly, it didn't have any big stars either — it's the movie that turned Hugh Jackman into one.) What isn't being said — but should be — is that because First Class is also the best-reviewed film in the history of the franchise, it won't have the same off-the-cliff drop-off that X-Men Origins: Wolverine experienced. Sure, Wolverine opened to $85 million; it also lost almost 70 percent of its audience the next weekend, experiencing the sixth biggest drop-off since 1982, when movies first started being shown on 3,000-plus screens.
Meanwhile, speaking of "sheer cliffs," The Hangover Part II walked right off one this weekend, losing almost two thirds (62 percent) of its audience amid terrible reviews. Keep in mind: The original Hangover lost only a little more than a quarter (27 percent) of its audience on its second weekend. (As Box Office Mojo notes, that's even worse than the execrable Sex and the City 2 — ouch!) Compare it to Bridesmaids which, of course, owes its very birthright to The Hangover, and it's even more embarrassing: In its fourth week out, Bridesmaids has the appeal of the original Hangover in its second week.
Finally, even more good news for grown-ups and highbrows who don't run like lemmings to the theater just because it's opening weekend: Mike Mills's Beginners opened to the highest per-theater average among films opening this weekend: $27,000, from just five screens. Between X-Men: First Class, Bridesmaids, and Beginners, we might have three worthy films that will play if not through the summer, at least through this month. Hey, it's a start.