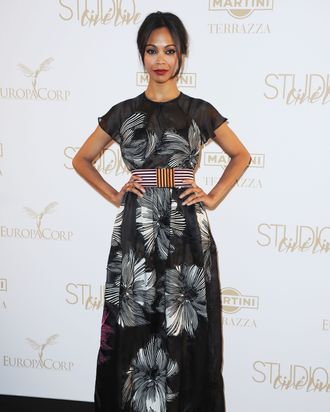 Photo: Francois Durand/2011 Getty Images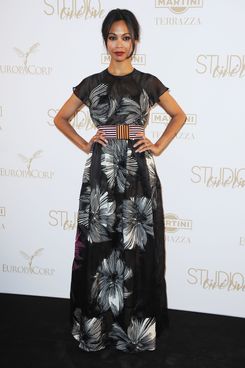 Vulture has learned that Zoe Saldana is in negotiations to star opposite Mark Ruffalo in the J.J. Abrams–produced marital drama Infinitely Polar Bear, for which screenwriter Maya Forbes (Monsters vs. Aliens, The Larry Sanders Show) will make her directing debut. (Shooting is set to begin in September.) Think of the film as the dramatic version of Mr. Mom, albeit one on Abilify. Ruffalo plays a bipolar husband and father who goes off his medication, and then loses both his sanity and job while struggling to hold onto his marriage. Saldana would play his put-upon wife, who, after going back to work, ends up moving out of the house, leaving him with the kids.
Polar Bear is only happening thanks to the largesse of newly minted producer Megan Ellison, the billionaire heiress (billionheir?) of Oracle Corporation founder Larry Ellison; she's also writing the checks for P.T. Anderson's next two films, The Master and Thomas Pynchon's Inherent Vice. No word on at which studio she'll set up Polar Bear, but a good bet would be Paramount, where she recently executive produced True Grit along with her Paramount-based producer brother, David Ellison, and where, of course, Abrams's Bad Robot cools its metallic heels.
Incidentally, in tracking this project we also heard rumblings that Saldana plans to go from Polar Bear straight to a Star Trek sequel in November, though we're still getting mixed messages on whether Abrams will direct.