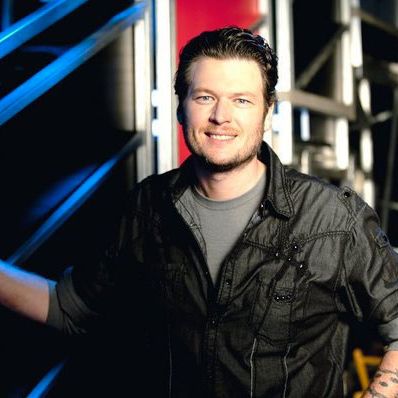 Photo: by Lewis Jacobs – ? NBCUniversal, Inc.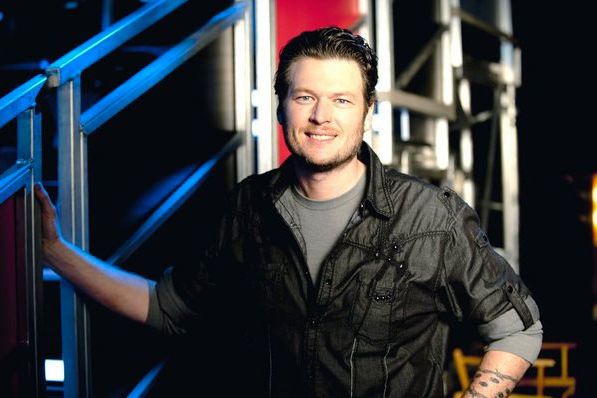 To a country-music fan, the sudden, nationwide fuss over hunky Voice judge Blake Shelton must be a little annoying. Blake Shelton has been a country-music star for years! He's released six albums (the latest, Red River Blue, is out tomorrow) and nine No. 1 singles; he recently married fellow singer Miranda Lambert, solidifying their long-held status as Country Royalty; and he's always been tall and handsome, some poor early aughts hair choices notwithstanding. He was a legitimately big deal even before The Voice swivel-chaired him to crossover stardom. But for the newly converted Blake Shelton fan, the I don't listen to country music (except for Taylor Swift) cohort, there's much still to know. So Vulture has put together a handy primer on pre-Voice Blake to ease you into your newfound country allegiance. Fair warning: It gets really, really country.
His first single was that "P.S., If This Is Austin" answering-machine song.
Okay, so we established that you don't listen to country music, but maybe you've happened upon this song at a particularly diverse and accepting karaoke session? It's that one about the guy who got dumped, and the girlfriend doesn't even leave a phone number, and it's 2001, so obsessively updating his voice-mail message is the only way he can let her know that he still loves her. Here, just listen:
Surprise! That's Blake Shelton. "Austin" was his breakout hit, and if you can get past the outdated technological premise, it's still enjoyable in a cheesy, "Don't Take the Girl" sort of way. Blake Shelton is not afraid of his feelings, as we will learn.
He really likes telling people to kiss his ass.
Especially non-country people, as in the aptly titled song "Kiss My Country Ass," below.
If you are going to love Blake, you're going to have to love specific, sometimes-Foxworthy-ish Nascar and cowboy references. (Sample representative lyric: "Well, I love Turkey calls, overalls, Wranglers / Smoke nothin' but Marlboro reds / Tattoos up and down my arms / and deer heads over my bed.") His back catalogue is filled with similar boozy, good-ol'-boy anthems (see: "The More I Drink" or "All About Tonight"), and he makes no apology for his Oklahoma roots. But this is, of course, part of his slightly foreign charm.
He models his stage persona on … Michael Bublé.
Shelton, to EW in 2008: "Michael Bublé is seriously my favorite entertainer. Have you ever seen the guy in concert? He's hilarious. Women love him. Guys want to meet him. He has everything that I wish I could do onstage." Huh! And yet it seems to have worked: "Home," an '08 cover of the Bublé ballad, was another big hit for Shelton, and it's a solid example of the positive power of Twang. Bublé's original verges on sappy; Blake's deep warble just sounds really studly and sad. Also, the video allows us to watch Shelton wander around CGI Paris, which is an unexpected and amusing occurrence in country music.
He talks a ton of shit on Twitter, and sometimes it gets him into trouble.
Shelton told the New York Times that his prolific, sometimes-drunken tweeting has gotten him into hot water with Warner Bros.; there was also a well-publicized scuffle with GLAAD after this ill-advised update, for which he has since apologized. Most of his tweets, though, are shout-outs to his wife, e-hugs to his fans, or the kind of slightly inappropriate jokes that earned him the "Creepy Uncle" comparison on The Voice. If you like off-color dad humor, follow him immediately.
He had a totally awesome wedding.
As mentioned above, Shelton married superstar female country vocalist Miranda Lambert in May 2011, after almost five years of dating. (Check out this duet from their early courtship; it's both adorable and slightly horrifying in its earnestness. And it's called "You're the Reason God Made Oklahoma," so, be prepared for that.) The wedding details, courtesy of Us Weekly: Shelton wore jeans (with Lambert's permission), and guests were served venison that the bride and groom hunted themselves. The festivities apparently then devolved into a karaoke fest with Reba McEntire, Kelly Clarkson, and Martina McBride, which sounds pretty much exactly how you'd want a West Texas celebrity wedding to go down.
He used to have long, curly, almost Kenny Powers–like hair.
And his ringlets are not even the craziest aspect of the "Ol' Red" video, which segues from infidelity, to prison, and then to dog idolatry in the span of a minute. Seriously, take it all in. (Sadly, it can't be embedded, but you can watch it here.)
He's not great at asking women out.
But as his "Honey Bee" video shows, he sure is charming about it. That fist-pump! Blake Shelton, how did we live so long without you?