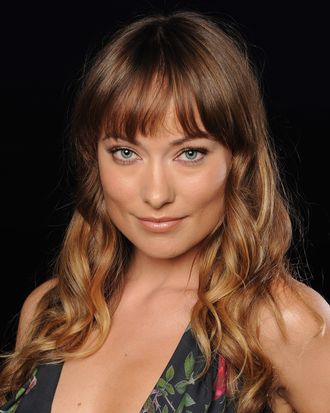 Photo: Michael Buckner/2011 Getty Images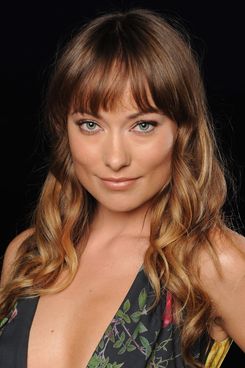 This weekend, the New York Times will profile Olivia Wilde, gorgeous young actress on the rise. The article, now online, ticks off all the fundamentals as to why Wilde will be very famous very soon: She's talented, smart, outspoken, has the aforementioned beauty, and is in a bunch of Hollywood movies coming up (including Cowboys and Aliens and The Change-Up), one of which might just be her big-screen breakout. The thing is, though, that as the profile progresses, it's clear the most interesting thing about Olivia isn't what the future may hold, but what the past already has. People: Olivia Wilde, at 27, has lived her life.
She's already attended the best dinner parties:
The Cockburn home in Washington was a hotbed for intellectuals and celebrities. The writer Christopher Hitchens, a family friend, sometimes baby-sat. Ms. Wilde remembers listening in on a conversation at the dinner table between the diplomat Richard Holbrooke and Mick Jagger. "They finally noticed me and sent me to bed," she said with a laugh. "I wish I could remember what the discussion was about.
She's already engaged in the best eating contests:
Because she was such a fan of slapstick humor — Ms. Wilde lists the "Police Academy" movies as childhood favorites — her parents took her to a taping of "Saturday Night Live" when she was 10, and they attended the after-party. Chris Farley noticed her and challenged her to a brownie-eating contest. "He won, but I gave him a run for his money," Ms. Wilde said.
She already has the best drug stories:
When Ms. Wilde was 19 she was engaged to Tao Ruspoli, a filmmaker and son of an Italian prince (for real), at the anything-goes Burning Man festival in Nevada. A few weeks later she married him on an old school bus, where he was living. She filed for divorce in March.
And she's already basically a screenwriter:
In "The Change-Up," which stars Jason Bateman and Ryan Reynolds as opposites who swap bodies "Freaky Friday" style, Ms. Wilde, who plays a vixen legal assistant, spoke up with an idea about adding a scene where her character gets a tattoo in, um, an extremely delicate spot. It's in the finished movie (although her parents may want to close their eyes during it).
Okay, great work, Olivia Wilde. You can stop trying now, if you feel like it.