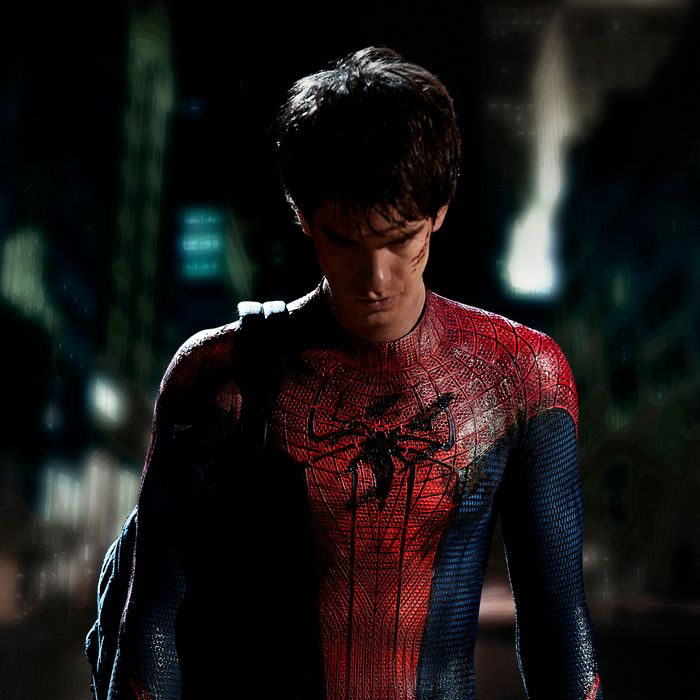 Photo: 2011 Columbia Pictures Industries, Inc. All Rights Reserved.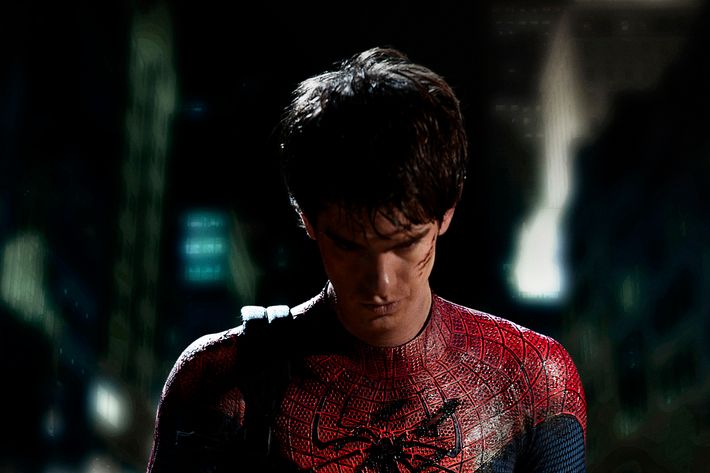 This year Vulture will be at Comic-Con, bringing you interviews, reports on all the panels and unveiled footage, and an all-around window into this geek mecca. But we also have a secret weapon: This year we've deputized Human Giant's Paul Scheer — who will be there promoting his new Adult Swim series, NTSF:SD:SUV:: — to prowl the convention, documenting the oddest sights he encounters during his tour of duty.
This afternoon I'll be embarking on a trip many of my ancestors have made in hopes of finding wealth, fame, and a limited-edition Lando Calrissian figurine. I'm headed to the San Diego Comic-Con. For four days, San Diego is taken over by fans, movie stars, executives, and scantily clad women dressed in company logos, flirting with people with whom they would normally never make eye contact. Basically, it's the best thing ever.
This will be my fifth trip to the Con, but unlike other years I'm going there to plug something, not to be plugged upon. That actually sounds grosser than I intended. I'll be at SDCC this year for the premiere party and panel for my new Adult Swim show, NTSF:SD:SUV:: (National Terrorism Strike Force: San Diego: Sport Utility Vehicle::), which premieres tonight at 12:15 a.m. You should tune in because it has more acronyms and colons than any other procedural on TV, and in any given fifteen-minute episode you can be assured of action, suspense, cliffhangers, yelling, passionate lovemaking, more yelling, death giving, and plenty of pregnant pauses: I can easily say of all the fifteen-minute crime procedurals, this is the best one! (If you are in San Diego, join us Friday from 12:45 to 1:15 p.m. at the Hilton San Diego Bayfront, Indigo Ballroom, Level 2.) Many of the show's stars will be there, including Party Down's Martin Starr, June Diane Raphael, Brandon Johnson, and guest star Robert Picardo (Star Trek Voyager). We have a very special event planned that the SDCC organizers won't let us officially announce, but suffice it to say attendees at our panel might be in an upcoming episode of the show.
But even if I didn't have a show to publicize, I'd be going to Comic-Con because of the amazing things I see every year. It's like a zoo of awesomeness. Sure, there have been the landmark pop-culture moments like Harrison Ford's only Comic-Con appearance or the first assembling of the Avengers cast live onstage. But I've also seen Plushies, Furries (no, I don't know the difference, and no, I don't want to), fat Skeletors, male Princess Leias (in slave costumes), Steampunk Ghostbusters, and even a pregnant Wonder Woman. Make no mistake. I'm not here to make fun. If I could make a kickass Transformer costume with 201 moving pieces, I would.
I've volunteered to be a Vulture field reporter this year, armed with a camera to document the best/weirdest in homemade costumes, the strangest/most useless schwag, the biggest fashion faux pas, and the best "only in Comic-Con" moments. So if you see something you think I should see, take a picture and Twitter at me @paulscheer. Check back Monday to see if your pic made my photo gallery.
Personally, I'm hoping that this year I see things that set new records in weirdness for me. To illustrate just how high a bar that is to top, here are the five most bizarre things I've spotted in my five years at Comic-Con:
1. I love seeing families in themed costumes. I once saw a family of Predators charging their iPhones around a lone power outlet and drinking Starbucks. Sure, Predators are ruthless hunters, but they don't have eternal battery life. And yeah, they love their triple Venti Half-Cafs.

2. I once met an intimidatingly large seven-foot-one man in a Darth Vader costume whose actual speaking voice was that of Pee-Wee Herman. I've never been more confused in my life.
3. I watched a play performed entirely in Klingon. It lasted an hour and, yes, it had musical numbers. Also, most of the audience was yelled at throughout the performance. Did I weep like a baby? Of course: It was moving theater.
4. The weirdest promotion I saw was when Fox decided the best way to promote Fringe was to set up a stockade of live cows in the middle of the Gaslamp District. It was the saddest sight ever. There was just a corral in the middle of Main Street, and you couldn't even pet the cows. You would just stare at them and imagine how pissed they were at their cow agents for getting them this bullshit gig.
5. I saw the cast of Glee dancing alongside the cast of Battlestar Galactica at a SyFy/NBC party. Adama and Chris Coifer getting it on! Now that's Comic-Con.
Okay, I gotta go! Comic-Con is has already begun and I still haven't figured out a way to make my papier mâché Gandalf dance with me for the masquerade ball; he keeps slipping out of my grip during the dips. See you back here Monday!