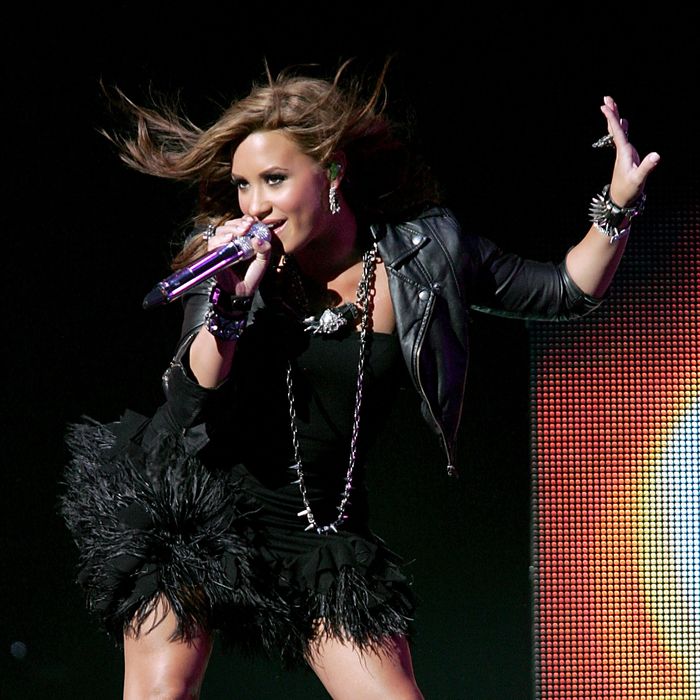 Photo: Gary Miller/2010 Gary Miller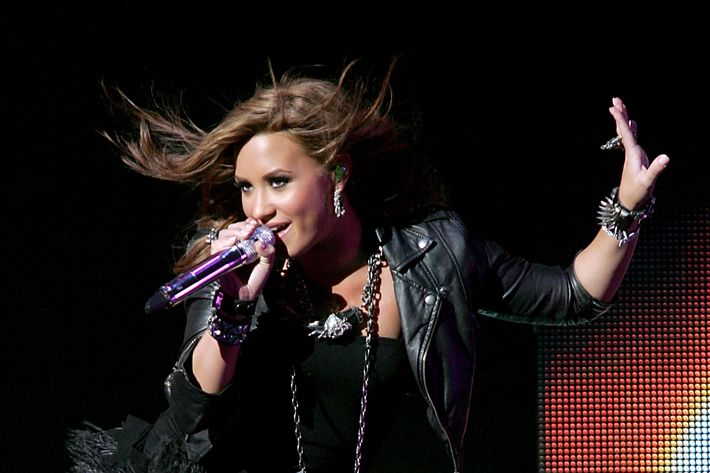 It might seem a bit heartless to say about an 18-year-old girl dealing publicly with intimate matters, but trust that it's meant in the most encouraging way possible: Now that she's back, it looks like Demi Lovato — the Disney starlet who entered a rehab facility in Illinois earlier this year for "emotional and physical issues" — timed her breakdown just right. Before, she was still virtually unknown outside the tween community, who watched her on the comedy Sonny With a Chance and rocked with her on the actually-pretty-great 2009 single "Here We Go Again." Now, though, as Daily Intel explained when Lovato first checked in to rehab, "Adults, in case you are wondering: Yes, this does mean that after years of avoiding it, you now have to learn what a Demi Lovato is." Which brings us to this morning's release of "Skyscraper," her new ballad, and quite possibly the first time many of you are consciously paying attention to her.
Three things to note here:
1. The decision to make Lovato's first single since rehab a corny, generic, opportunistic "I will survive" anthem is simultaneously majorly disheartening and wholly, indisputably sound. Here, she's inverting the Lohan trajectory, getting her messy personal stuff out of the way before the actual adult breakthrough. In fact, counterintuitively, the messy personal stuff is now helping to launch the adult breakthrough, quite possibly via "Skyscraper."
2. The resilience-explicating metaphor used here is that — ready? — Demi Lovato is a skyscraper (and Rob Schneider is a stapler!). No, seriously: "go ahead to try to tear me down / I will be rising from the ground like a skyscraper." This is weird, right? Like, the wording and tone suggest that Lovato and her songwriters are not aware that skyscrapers are built by people and do not rise spontaneously of their own volition?
3. "Skyscraper" is a well-constructed pop song that deserves a place on the charts. But can the next single be about that time she punched a Jonas Brothers backup dancer in the face?