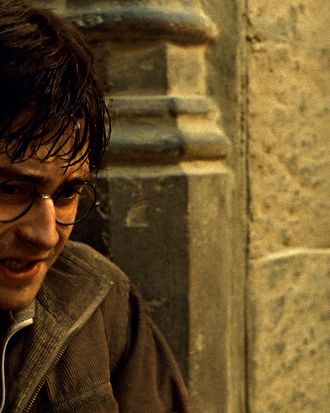 Photo: Photo courtesy of Warner Bros. Pictures/(C) 2011 WARNER BROS. ENTERTAINMENT INC. HARRY POTTER PUBLISHING RIGHTS (C) J.K.R. HARRY POTTER CHARACTERS, NAMES AND RELATED INDICIA ARE TRADEMARKS OF AND (C) WARNER BROS. ENT. ALL RIGHTS RESERVED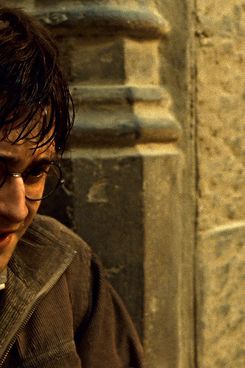 Warner Bros. has made an estimated $2 billion so far from the Harry Potter franchise, and stands to add a lot more with the last film, Harry Potter and the Deathly Hallows: Part 2. The new film hasn't even opened on its record-breaking 11,000 screens, and already it's sold a record-breaking $32 million in advance ticket sales. Heady numbers, surely, but afterwards, after ten overwhelmingly profitable years, the Hogwarts faucet of galleons will be turned off. As one producer on the Warner lot laughingly put it, "Now they're back in the real world." So what is the studio planning to try to make up for the loss of their sure thing? Vulture contacted its best spies to find out.
Warner Bros. has three franchises either in production or close to it. However, all have their caveats: There's The Dark Knight Rises … but this is the last Batman film (at least by Chris Nolan), as explicitly stated at the end of the trailer recently leaked online. And there's Zack Snyder's Superman take, Man of Steel, but after Sucker Punch, Watchmen, and Legend of the Guardians: The Owls of Ga'Hoole, Snyder does not come without worry. And then there's Peter Jackson's The Hobbit. Though its development and shoot have seemed accursed, it's a safe bet, but after these two films, the Tolkien well will have run dry.
So what high hopes are in development?
David Yates, who directed the last four Harry Potter films, has the pick of the litter — or should we say, pick of the literature? — at the studio. The studio's top priority is a multi-picture adaptation of Stephen King's The Stand. Our spies tell us that Yates is flying into town tomorrow, and has been rereading King's epic-length supernatural classic. We're told Yates will decide if he wants to do the film sometime in the next two weeks. It is a big commitment, as the studio wants to split the giant book into three parts. (Though one could imagine the studio backing away from that aspiration, just as we heard that Universal was getting nervous about its plan to turn King's Dark Tower series into three movies and a two-season TV series.)
Another reason for the lack of clarity about The Stand is that Yates has been developing another project at WB: an Al Capone origin story called Cicero. Vulture now hears exclusively that Tom Hardy has attached himself to the project, which was originally written in the seventies as a TV pilot by Walon Green (the screenwriter of Sam Peckinpah's masterpiece, The Wild Bunch) but is now being readapted as a film. And possibly more than one: There is talk that, like The Stand, it could be stretched out, with a first film only tracking the gangster up to his rise to the top of the Chicago criminal food chain; his reign and downfall would be in a subsequent film(s). In other words, Yates could be tied up with both franchises for the next ten years: This is a man who clearly likes job security.
But to make Cicero happen with Hardy, Warner Bros. has more things to rearrange. He's attached to star in the studio's Mad Max reboot Fury Road, which shoots next spring. Insiders tell Vulture that Yates will be discussing the possibility of shooting Cicero before Hardy has to report for duty on Fury Road.
And just in case Yates loses interest in both of these projects, we're told the studio is also eager to put him on Fables, based on a Vertigo Comics graphic novel that seems an awful lot like NBC's forthcoming series Grimm. Set in the Fabletown section of Manhattan's Upper West Side, it follows its sheriff, the now-reformed Big Bad Wolf, as he investigates the murder of Snow White's party-girl sister. (The prime suspect: Jack, her current live-in boyfriend and former beanstalk climber. No, really.) And finally, Yates is also said to be a candidate to direct an adaptation of Jonathan Tropper's family-funeral farce, This Is Where I Leave You.
But Warner Bros. also has plans that don't involve Yates! We hear that the studio hasn't given up on its remake of Akira, after removing director Albert Hughes for failing to cast the picture with movie stars large enough to justify its massive $200 million budget. Vulture hears that the studio now wants the director of Liam Neeson's Unknown, Jaume Collet-Serra, to direct — albeit at a dramatically reduced budget. The studio had been trying to get Collet-Serra to direct Xerxes, a planned sequel to Snyder's 300 that had been previously offered to Guy Ritchie in February after it became clear that Snyder would be too busy with the studio's Superman reboot, Man of Steel, to direct that project anytime soon. Instead, we now hear that Noam Murro, the director of 2008's Smart People and soon, a fifth Die Hard at Fox, has accepted oversight of Xerxes.
Ritchie passed on Xerxes, but as you can certainly tell by now, Warner Bros. is not the type to just let a cherished director walk away. Insiders tell us that Ritchie is now in the midst of making a deal to oversee an adaptation of DC Comics' WWII hero series Sgt. Rock. Warner-based producer Joel Silver had originally optioned the project for Ritchie years ago, when he was making Rock N Rolla. Ritchie ultimately bailed to make Sherlock Holmes, and director Francis Lawrence took his place, albeit with a futuristic version penned by Chad St. John. Now Vulture hears that Sgt. Rock is going back to its Greatest Generation roots. Ritchie has been overseeing the development of Arabian Nights — a reimagining of the classic fairy tale that includes all sorts of characters like Sinbad the Sailor and Ali Baba — but feels the Nights script by Cole Haddon (Dark Horse Comics' graphic novel, The Strange Case of Hyde) needs a lot of work. As such, the studio feels like if they quickly make the fixes Ritchie wants on Sgt. Rock, it could well be his next film.
Finally, Warner Bros. is dusting off another Joel Silver–produced project, a long-moldering buddy-cop script that has been in development for years at the studio called Fully Automatic, which the studio hopes to use to revive the magic of its once-mighty Lethal Weapon franchise; we hear that Justin Timberlake just attached himself to star in the project.