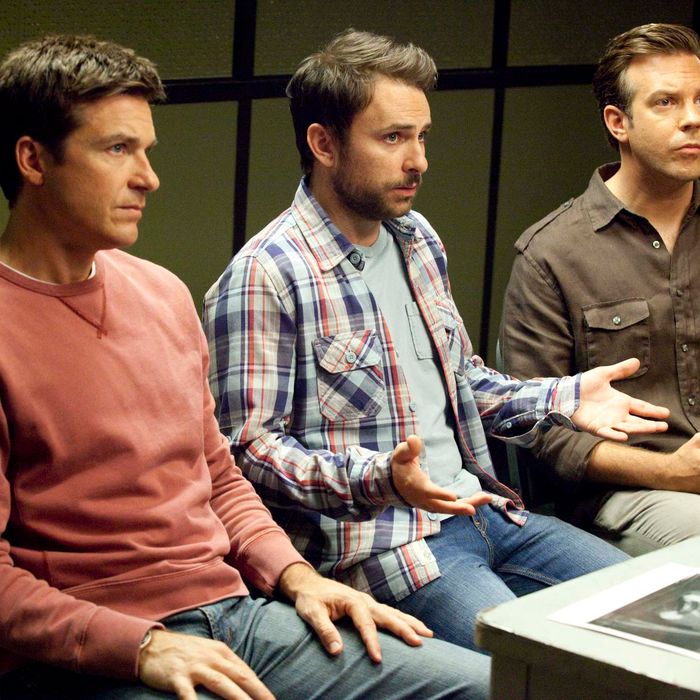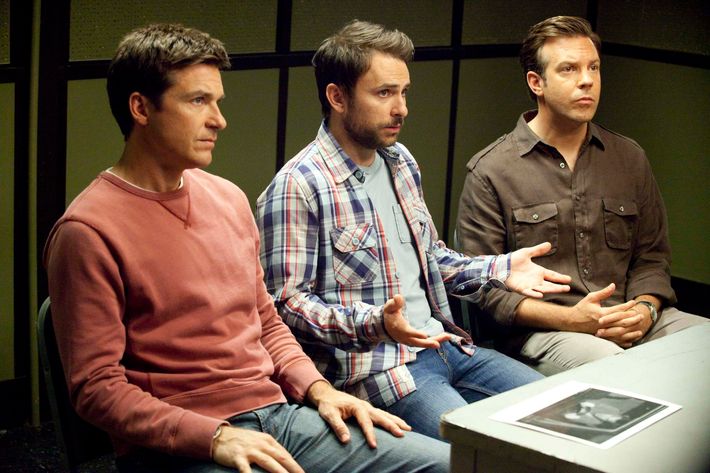 This Weekend's Winner: Horrible Bosses — with a robust $28 million, that's good enough for second place against Transformers: Dark of the Moon (second weekend gross: $47 million).
This Weekend's Losers: Box office in general, and Zookeeper in particular: Overall, business is down nearly 20 percent compared with the same weekend last year — an especially bitter pill for Zookeeper ($21 million), which was originally supposed to open back then.
Also: Not to pour salt in a wound, but Tom Hanks vehicle Larry Crowne is on pace to actually be seen by fewer people than even Hanks's disastrous 1996 directing effort, That Thing You Do!
How It All Went Down: "If you want to look thin," Rodney Dangerfield sagaciously advised in Back to School, "You hang out with fat people." This past weekend, New Line Cinema's Horrible Bosses profited from his counsel: Budgeted at just $38 million, all Horrible needed to do was not fail spectacularly; instead, Bosses succeeded handsomely, even out Bridesmaids-ing Bridesmaids, which had opened to $26.2 million.
Sure, Bay's Transformers became the highest grossing film of the year thus far by hanging on to nearly half its audience (48 percent), but goosed by 3-D premiums, that milestone was almost a fait accompli. What was truly remarkable good fortune for Bosses was that Zookeeper's audience never showed up — at least, not to the extent that Sony was originally expecting.
A little history: A year ago, the Kevin James film was ready to go at MGM. Paul Blart had grossed nearly $40 million in a single opening weekend in 2009. But then the financially struggling studio moved Zookeeper from summer — where movies are especially expensive to market — to the far-cheaper October ghetto. However, after an auspicious test screening convinced MGM's financial partner Sony that they had another Blart on their hands, Sony moved the film back into the summer. Sadly, Blart had become a distant memory for the hoi poloi, and Zookeeper didn't do nearly as well as its predecessor.
The kiddos, of course, have still got to watch something, and so mom and dad gritted their teeth and took them to see Zookeeper — Sony said families were 52 percent of the audience — even if few other folks on dates took the bait. This left the door wide open for the R-rated Horrible Bosses: Nearly two thirds (64 percent) of the audience was over 25, and very nearly even (51 percent male) between the sexes.