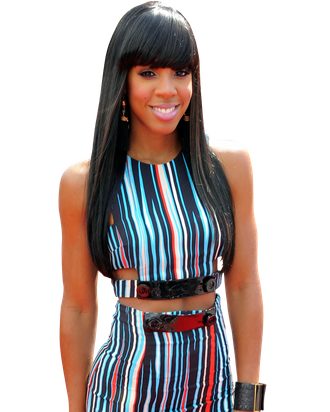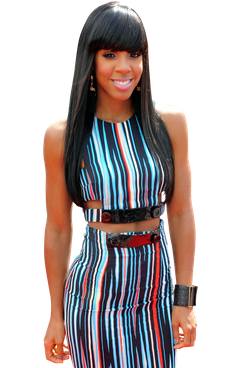 Best known as the co-captain of Destiny's Child, Kelly Rowland has never quite had the success of Beyoncé. But while B's been getting all "adult" with her sound, Kelly's been across the pond, working with dance demigod David Guetta on youthful tracks like "When Love Takes Over" and "Commander," getting tapped to take over for Cheryl Cole on the U.K. version ofX Factor, and readying her third solo album. That record, Here I Am, has been released today. We spoke with Rowland earlier this month, while she was in London filming X Factor auditions, about the show, the album, and Destiny's Child's fashion sense.
Despite the fact that your upcoming studio album is your third, you've titled it Here I Am. Why so introductory?
I was actually talking to my project manager, and I was saying I really wanted people to know I'm here with this record. I feel like I've arrived — this is as present as I feel like I've been on a record. And she goes, "Here I Am!" And I was like, "Oh! Here I Am! That's the album title!" And I was so happy because I had all these different titles in my head, but it was great to have a little aha moment.
How do you handle a bad X Factor audition?
I like to be honest, and I don't like to sugarcoat anything, but I still like to be nice. I tell them whether I liked the audition or not, if I think they should get better and possibly come back … I just want to be honest with people, give them constructive criticism, and help them. I never want them to feel like I'm attacking them. But some people's vocals are real hard to deal with, to be honest with you. Some people come in there catcalling and conjuring up the dead with some sounds! It's really been a lot of fun and intriguing to see some people — its' like, "You really came in here wanting to sing that song? Why?"
The video and lyrics for "Motivation," as well as your follow-up, "Lay It Down," are pretty to the point. Have you always been comfortable with being so sexually straightforward?
I think that's actually been recently where I've felt so comfortable with my sexuality. I called my mom because I wanted to tell her that I really wanted to express myself in the "Motivation" video. But when she saw it she was like, "Okay! You grown! I will take that into consideration!" But it's really about getting older and realizing how you feel about everything — coming into your own. I'm coming into my own.
Beyoncé just released a pretty intriguing documentary on her year off. Have you had a chance to take some time to yourself?
I plan on working for some time. My sister has achieved such great success because she works so hard, and for me, I'm just ready to work even harder. I definitely admire her work ethic, and I've definitely taken that and learned a lot from her. B don't sleep — she's just relentless when it comes to perfection, and I love that about her.
I blame Destiny's Child for a lot of my friends' fashion faux pas throughout the early aughts. Has anything come back to haunt you over time?
I saw these yellow dresses we wore with feathers on the bottom of them — those were pretty bad! We looked like three big birds — we looked crazy. I guess there's a time and a place for everything!
Are the rumors about a reunion true?
Well, it's nothing that we've discussed, and we talk pretty much every week, to be honest.
If a reunion were to happen, what would you look forward to performing the most?
With the girls? Anything a cappella. I would love for us to come and shut something down a cappella and just kill it. I remember when Wyclef put us on the spot at the MTV Awards, when we did "Say My Name." I look back at that, and we sounded so good!