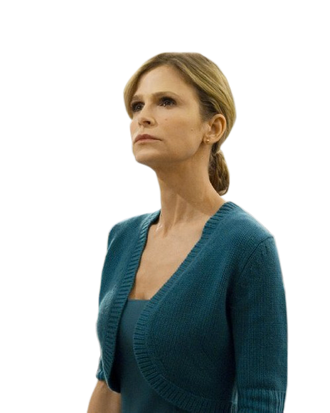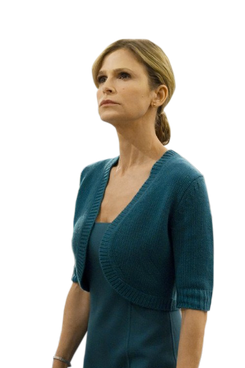 Before appearing on TNT's The Closer, Kyra Sedgwick was best known as one-half of an emo couple in Singles and as a hooker solicited for real-life husband Kevin Bacon in Murder in the First. But for the past six years, the 45-year-old actress has become synonymous with Brenda Leigh Johnson, a steel magnolia of a detective whose love of interrogation is matched only by her appetite for candy. The part has won her an Emmy and the adoration of fans who made last season the series' most watched. The show — which will be spun off into Major Crimes, starring Johnson's onscreen police-force frenemy played by Mary McDonnell — begins its seventh and final season tonight. Vulture spoke with Sedgwick about what's in store for her this season and down the road.
Why leave now?
Well, my contract is finished, and I really deliberated all last year — and it was a tough decision. But I just felt like creatively it was time for me to move on. Also, I'd been making the trip [from New York City] to Los Angeles for the past seven years. Being away from my loved ones, that's a long time to be away. And frankly, I feel like, "Let's leave on top." People forget so quickly about what a good job you were doing.
You have some upcoming projects — among them, a horror film.
They're calling that the Untitled Sam Raimi Horror Project. It was actually produced by Sam Raimi but directed by a guy called Ole Bornedal, who's the Martin Scorsese of Denmark. He's a super director. It's got shades of The Exorcism, shades of The Omen. I play Jeffrey Morgan's wife, the mother of this child, and they kind of go through the whole thing.
And the Hasidic rapper Matisyahu is in it?
He's so cool! He plays the exorcist. The guy who brings out this evil spirit.
Is he playing a Catholic? I thought exorcisms were usually Catholic.
Not really, no, because it's a Jewish exorcism. He's very religious. He brought a lot of authenticity to it.
Have we ever seen a Jewish exorcism onscreen?
No, this would be the first! Right on!
Each season, The Closer has a theme. What's the theme this year?
The theme this year is love and loss. It's perfect because it's about her love of the people that she works with and the loss of people that she works with.
I would've thought it'd be about vindication, since she's facing a messy lawsuit from the family of a dead witness.
I think she feels a tremendous amount of responsibility for these people and for getting them into trouble with her. You know, she made decisions on her own that have affected people around her. That comes to bite her in the ass.
How does that affect her?
She'll lose it a couple of times. She loses it pretty hard-core in episode five. She just breaks down at home. The whole thing comes crashing down on her. She's really good at living in denial and staying really strong on the outside. On the inside, she's just a big mess, right? I mean, that's what makes her so fantastic.
Under what circumstances will your character be leaving her job at season's end?
On her own accord. Yeah.
And Mark Pellegrino plays your lawyer. Did you ever watch him on Lost?
No, I did not watch Lost. I haven't worked with him yet. Maybe that'll be my introduction, "I think you're very talented, but I haven't seen any of your work."
You also have Curtis Armstrong guesting as the prosecutor pushing the suit against your character.
I actually didn't know that.
Booger from Revenge of the Nerds!
Oh, that Curtis. That Curtis. He's done four episodes so far. He's really good. I know everyone loves him for [Nerds] — oh God, no [laughs]. Living with my husband, when people are like, "Footloose is my favorite film that you ever did." I mean, that was 20, 30 years ago. So it's not really a compliment after a while.