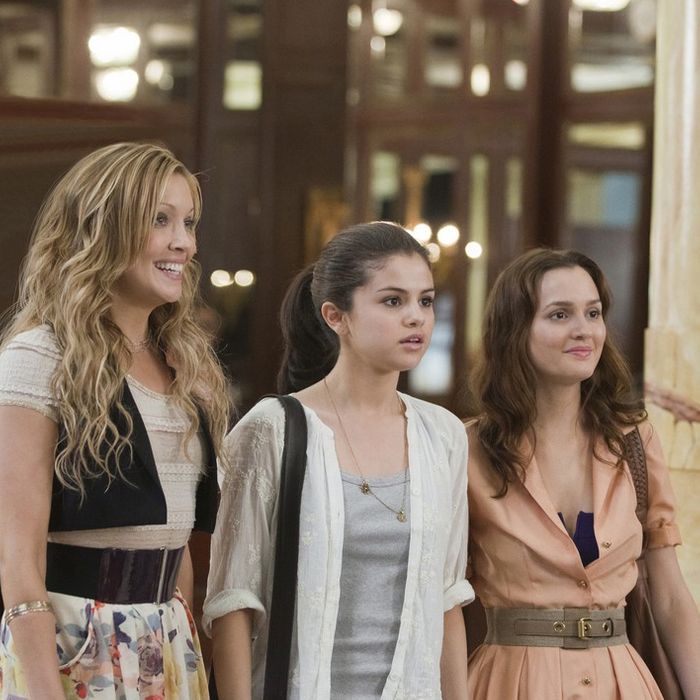 Photo: Photo: Larry Horricks/TM and ? 2011 Twentieth Century Fox and Regency Enterprises. All rights reserved. Not for sale or duplication.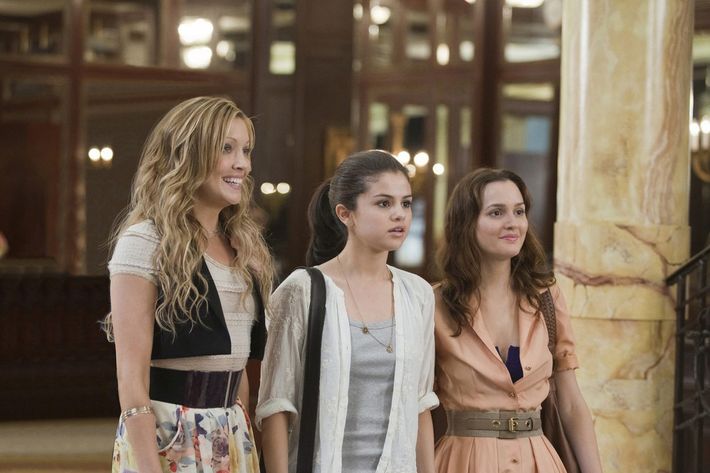 In 2007, Thomas Bezucha was hired to rewrite and direct an adaptation of the Jules Bass novel Headhunters for Nicole Kidman, because Fox wanted something in the vein of his 2005 Sarah Jessica Parker hit The Family Stone. The book was about three suburban American women who visit Europe and pretend to be heiresses to snare rich husbands, and his marching orders were to make an adult comedy for Kidman and two other grown-up actresses: maybe Sandra Bullock? How about Julia Roberts? And here he is, four years later, with his mature project opening tomorrow … only now it's called Monte Carlo and stars Disney starlet Selena Gomez, Gossip Girl's Leighton Meester and Katie Cassidy, and Glee's Cory Monteith. "This was supposed to be my kiss to Blake Edwards or Stanley Donen," laughs Bezucha. "The joke is that I ultimately made The Lizzie Maguire Movie: Part II — having never seen the first one."
When Bezucha first came aboard, the project had been in development at Fox 2000 since 1999, the studio having snapped up the rights three years before the book was actually published. Kidman was attached as star and producer, and by the time Bezucha was hired, the script had gone through many rewrites: Oscar-winner Ron Bass had written the first draft, and Kidman's Birthday Girl co-writers Jez and Tom Butterworth had taken a pass, among others. "When it came to me, everybody and Aunt Fanny had written a draft of the script," Bezucha recalls. "But I was lured in by Nicole and whomever the co-stars would be: Julia [Roberts]! Reese [Witherspoon]! Helen Mirren!"
Collaborating with Maria Maggenti (Puccini for Beginners), Bezucha tweaked the story so it became about a dowdy American high school French teacher who, just weeks before her planned wedding, winds up in Monte Carlo for a bit of adventure. "It owed a lot to Summertime," he said, referring to the David Lean's 1955 romance starring Katharine Hepburn.
This classic concept was all well and good … until two things happened. In 2009, the project was handed to veteran producer Denise DiNovi, who had proved to be an expert at luring tweens to the theater with such Clearasil classics as her two Sisterhood of the Traveling Pants movies and A Walk to Remember. And then, in early 2010, Fox 2000 execs became very high on Gomez, delighted by her dailies in Ramona and Beezus. They quickly planned a major course correction: Why wait around endlessly for Kidman and a bunch of other high-priced actresses whose schedules might never align?
Remembers Bezucha, "When [Fox] called and said 'Do you think you could do a version with Selena Gomez, but still set it in Monte Carlo?' I said yes. Then I hung up the phone and said, 'We're screwed!' Because at that age, you can't drink, you can't gamble — you're too young to do anything. My worst nightmare was that it would become that Bugsy Malone movie with Scott Baio, where the machine guns shot cream pies?" referring to Alan Parker's regrettable 1976 kids-as-gangsters misfire.
Still, he was up for the challenge. "It also weirdly kind of appealed to me. Not how unoriginal it was; it's a familiar path that we've seen countless times, 'women get caught up in a fantasy, and are redeemed by their innate, American decency' — but it was exciting to bring a sense of style to it, and to elevate it." Working with screenwriter April Blair (Jessica Simpson's Major Movie Star), Bezucha set about doing what he could to create a plot without prurience. Out went the middle-aged man trappers and gold diggers; instead of pretending to be an heiress, Gomez, playing a bored escapee from a travel tour, is merely mistaken for one. In came the teens as lacking in life skills as they are sophistication.
One result of his characters drinking from the Fountain of Youth, Bezucha says, is that the final version of Monte Carlo is now "a much more forward-looking movie. It's more, 'What kind of person am I going to be?' Not, 'What kind of person have I been, and what does that say about where I am going?'" He says he's now happy with the finished product and thinks its grown-up roots may actually wind up helping it at the box office. "Teens have seen it all, and their antennae is up so high for what is false, and for when they're being 'sold' … The things that are engineered for them rarely succeed. They choose a thing and make it their own."
Current NRG tracking suggests he's correct: The film has tested well not just with young teens, but with their mothers, too, who Fox sources say were delighted with the wholesomeness of the final product. (Monte Carlo is rated PG only because at one point someone says "ass.") And if it hits, Fox will rejoice … and Nicole Kidman (who remains a producer on the film) can gloomily feel indirectly responsible for the knowledge that now even more of her peer group's potential roles may be rewritten for teenagers.