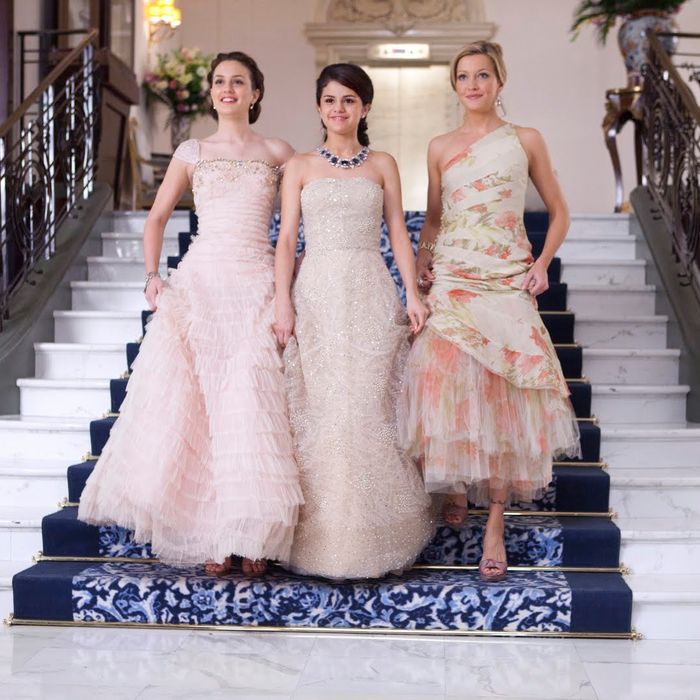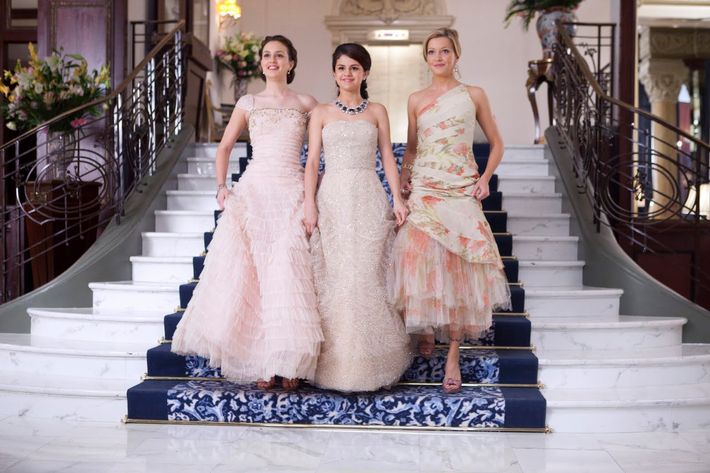 Somewhere in the twilight between Barbie's Dreamhouse dawn and Sex and the City's high-heeled after-party, there lies the Princess-for-a-Day Flick. Most rom-coms contain at least one gleeful shopping-spree sequence, but a Princess-for-a-Day Flick stretches that fantasy of perfectly shod self-affirmation for two blinged-out hours, usually via mistaken identity or magical plot twist, and without ever having to pick up the tab. The only price that must be paid is the Princess Apology: That deeply hypocritical moment — much like the "Crime Doesn't Pay" coda to an Edward G. Robinson gangster flick — in which the chastened, soulful Cinderella disavows her glitzy, inauthentic persona and retreats with grateful self-knowledge back into her ordinary consumer self.
Even within the manipulative Princess-for-a-Day genre, Disney Channel product Selena Gomez's Monte Carlo is a chintzy knockoff. Never mind that the fantasy brand of Monte Carlo as a hot spot is dated at best (personally, I think of the Chevy, or maybe second-tier Vegas casino), the script is so dumb the only words with more than three syllables appear to be brand names.
Justin Bieber canoodler Gomez plays the Texan high-school grad Grace, who has dreamed of a Paris vacation. She's so sweet, kind, and unoffensive that her decision to impersonate the British socialite Cordelia — and jump on Cordelia's private jet to Monte Carlo — is as unconvincing as her faked accent. Grace's con is abetted by two accomplices: her constipated stepsister, Meg, played by a marginally more expressive Leighton Meester, and her party-girl pal Emma, played by Katie Cassidy, whose role is an extended blonde joke. They each find a boy and so, so many clothes.
Tom Bezucha, the director who perpetrated The Family Stone, deploys an arsenal of product placement to subdue the girls. In the old-fogie gambling tax haven of Monte Carlo, Grace, Emma, and Meg are battered by an artillery chest of name-brand cosmetics, a Bulgari necklace armed with grenade-size sapphires, and a blinding barrage of Oscar De La Renta's ball-gown satin. There are hunky love interests — an aristocrat who buttons his shirt, a studly Aussie who does not — but character development can't compete with the lingering, sensual pans over the merch, which is the film's real attraction anyway.

Which is why the idea that there's anything like an ethical lesson hidden amid the shopping bags is so silly. "You must be the change you want to see in the world" — Gandhi's most bumper-stickered line — is quoted twice. The first time is a commencement-speech tragedy, the second is a self-righteous charity-auction farce. The film wallows in expensive clothes and locales but, like a puff-piece celebrity profile, wants you to have it both ways: to ogle the glamour and admire the righteous soul that's purportedly beneath the surface but barely in evidence. (It's no wonder young stars like Gomez, Anne Hathaway, and Hilary Duff adore this genre.) The Princess Apology, tacked on at the end, purports to be all about finding the real you, but teens aren't exactly buying movie tickets to see films about real girls who can't afford all this awesome stuff. In the meantime, there's the fantasy of pretending to be someone so much more fabulous.