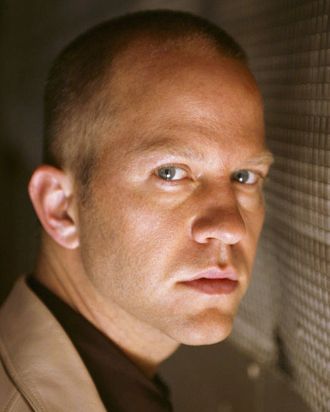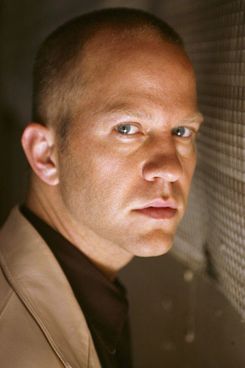 The Glee showrunner spoke to Deadline and explained, in dramatic fashion, what exactly is going on with the fictional graduation of some of Glee's primary cast — namely, Lea Michele, Cory Monteith, and Chris Colfer — off the show after the third season. The tale began when Murphy publicly announced the kids will be leaving (while making it seem he hadn't quite informed the kids themselves). Then things got confusing at Comic-Con, where executive producer Brad Falchuk said, "They are seniors, so they're graduating … but because they're graduating doesn't mean they're leaving the show. If you have Lea Michele under contract, you don't say, 'We're gonna let you go.'" Now Murphy, who seems quite angered by the situation, explains what that meant: There was a spinoff planned with the graduates in which they keep on believing at Juilliard. But! Now Murphy says he's scrapping that show. Also, he's angry that the kids have been untruthful about the situation in the media. Take it away, Ryan:
I said two things in an interview: I said, yes, they are graduating and they will not be back on the show for Season Four. And when I did that interview, what was happening was we were asked to investigate doing a spin-off and it was a spin-off specifically for three of them, Chris, Cory and Lea. In March, Brad Falchuk and I started talking to all three of those actors about it because you can't make people do spin-offs. So, we went to them and asked, 'What do you think about this? Are you interested? If you are interested, what would you want your character to do? Where do you think we should shoot it?' So, it was a discussion with all three of those actors about it. At the time, all three of them expressed interest. 'Yeah, that sounds good. It's good to graduate. It's good to grow the characters. It's good to not have to sit in that choir room. It's good to sort of expand and continue the evolution of these people.' They were involved in the process for 3 to 4 months to the point where we were even talking about cities and relocations and we called Julliard and what would that mean and how would we do it. So, for any of those actors to say, 'I found out that I was fired off the show from Twitter,' is absolutely 100% not true. None of them were fired.
On the spinoff:
The idea was to do it this fall when Glee gets back on the air. Then, to pick up and read the actors saying, "We found out we were fired from Twitter." All of us, the studio, the network, were like, 'OK, that isn't exactly cool,' because we involved all three of them in that decision. So then what happened is that we decided, 'OK, let's not do it.' So that's where we are today. Maybe we'll talk about it in April or May, but for now let's just concentrate on making Season 3 the best that we can do. When I say they're seniors and they're not coming back to the show, what I did not say is they're not coming back to the show because there will be another show … I think what happened is Chris Colfer did an interview and the timing probably was a little bit unfortunate. I think that he was getting a lot of calls with people saying, 'You're fired. You're fired.' And all of them knew they weren't fired, but it was an awful thing to read. And I felt for them. And they couldn't come out and say, 'No, we weren't fired. We're talking about a spin-off.' Because we told them not to. And this has blown up. So now we're not doing the spin-off. It's not my call.
Yikes. Hopefully they can work this all out, and Michele, Monteith, and Colfer can continue to be gainfully employed?
EXCLUSIVE: Glee's Ryan Murphy Talks For First Time About Spinoff & Firings Missteps [Deadline]