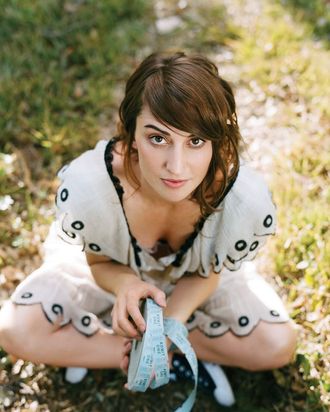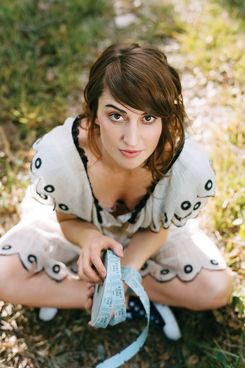 As Blake Shelton aptly demonstrates, being on a televised talent competition can be a major career boost. So it's probably no surprise that when the producers of NBC's underappreciated a cappella showcase The Sing-Off went looking for a new judge to replace defector Nicole Scherzinger (she's now with The X Factor), they had plenty of interest from established performers, according to sources familiar with the situation. Now Vulture confirms they've found their new judge: jazzy chart-topping songstress Sara Bareilles.
Best known for her 2007 No. 1 hit "Love Song," Bareilles brings some serious a cappella cred to her gig: She spent a big chunk of her college days at UCLA performing as part of the university's Awaken A Cappella group, and she's been known to bust out tunes sans instruments at concerts. That experience is key, according to NBC reality chief Paul Telegdy. "I love the fact that on this show, the judges are each so rooted in the world they preside over," the Peacock exec says. "They can do what the contestants are doing." Indeed, Bareilles beefs up an already eclectic — and experienced — mix on the Sing-Off judging panel, joining Ben Folds and Boyz II Men alum Shawn Stockman. She's also a bit familiar with the show, having appeared in last December's season-two finale.
Bareilles is currently touring with Sugarland in support of her most recent Sony Music album, Kaleidoscope Heart, which debuted at No. 1 on the Billboard chart but has yet to yield a killer single quite as popular as Love Song. With the Sony Pictures TV-produced Sing-Off returning for its third cycle September 19, don't be surprised if there's a new Bareilles single floating around pop radio right around Halloween.