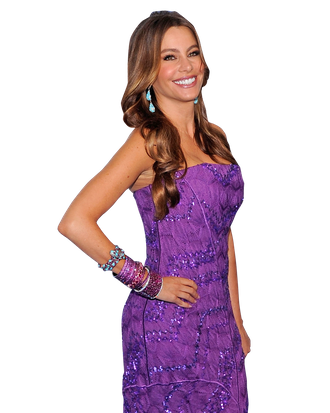 Photo: Jemal Countess/Getty Images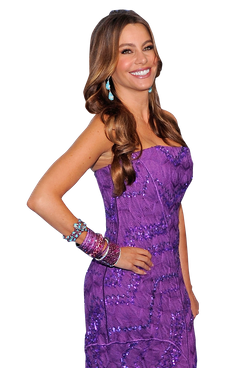 With her Jessica Rabbit figure and amazing comic volume, there's already something deliciously cartoonish about Sofia Vergara, yet she was cast as one of the flesh-and-blood humans in The Smurfs, where she stars alongside Neil Patrick Harris and Jayma Mays. It's just one of a slew of big comedies that the Emmy-nominated Modern Family star has on tap, including New Year's Eve and The Three Stooges, but Vergara has also flirted with the indie realm as of late: She was set to play a sexually charged woman who writes letters to a death-row prisoner in the Lee Daniels–directed drama The Paperboy, until scheduling conflicts with her sitcom arose and she had to back out. Vergara recently called up Vulture to discuss all those projects, as well as her potential political future if her boyfriend, businessman Nick Loeb, commits to a Senate run.
Correct me if I'm wrong, Sofia, but you don't have any scenes with the actual Smurfs themselves, do you?
Yes, I know. I was very lucky! [Laughs.] Everyone else had to act with tennis balls or marks on the wall or the floor, and imagine they were there. For me, it was easy, because I just had to act with Hank Azaria and Neil Patrick Harris. It was great.
Were you into The Smurfs growing up?
Oh, yeah, they were huge in South America when I grew up, and then when my son grew up in the nineties, they were huge, too. I knew exactly what the Smurfs were, all the characters, everything.
You're in the movie with some other TV comedy actors, like Jayma Mays and Neil Patrick Harris. Do you think there's a just a natural, familiar comic timing you've got with other actors who do the same kind of work you do?
Yes, of course. We're practicing all the time while we're filming our TV shows. It makes us more sharp.
Are you back to work yet on Modern Family?
We did the first table read yesterday, and we start shooting Monday.
Was it exciting that all the adults got Emmy nominations this time?
We're so happy, we can't believe it. And all of us got nominated.
What was your favorite episode from last season?
Oh my God, I have so many episodes that I like. You know, for the Emmys, they make you send in an episode, and I sent in the one where I learn to ride a bicycle. That one was a lot of fun to film.
It's too bad that you had to leave The Paperboy when the new shoot date conflicted with Modern Family. It would have been a juicy role for you.
I know, it was perfect for me. I wanted to do that so bad. But my priority has to be Modern Family. It was not the right time for me.
Still, it must be flattering that Nicole Kidman replaced you.
Oh yeah! I love it. She'll do a great job because it's a really fun character. I would have loved to do it, but you know …
You're also in Happy Feet Two, which is the first time you've voiced an animated character, right?
Yes, and I went all the way to Australia, because the director films everybody together as if we were doing a real scene. So Hank Azaria was there, Robin Williams, it was great. My role in that is small.
Are you a penguin?
I'm a sexy Latina penguin.
I didn't know that they had sexy Latina penguins.
Yeah, of course! They're in the South Pole. [Laughs.]
You filmed The Three Stooges this past summer … again, is that a property you were familiar with?
Oh yeah. They were translated to Spanish, but it was still the same Stooges. They were fantastic.
What are the new Stooges like? Are they different in any way from the old Stooges?
They look really like the old Stooges, it's amazing. The actors did a really good job, and everyone was really into their characters, but they're actors, so of course they brought their own personalities and things to it. I think they're going to be very accurate.
What do you do in the movie? Do you fall for any of the Stooges?
What did you say? No! In the movie, I try to manipulate them into killing my husband.
You've worked with Tyler Perry twice. What can you tell me about him?
He's great. I've done two movies with him, and he creates a very nice set. He's amazing, very religious, relaxed. Direct, dry. A super-talented guy. And very tall. [Laughs.]
Your boyfriend is considering a run for the Senate in Florida. Do you talk politics with him, or do you stay out of it?
Well, of course, I do. I mean, I talk about it normally. We don't know yet what he's going to decide, but he's been very passionate about politics all his life. It's something that he's always been preparing himself for and wants to eventually [do]. I don't know if he's going to do it this time, but I'm sure that some point in the future he will do it, and I guess if I'm with him at the time, I'll have to support him in the same way he supports me in my career.
Are you ready to spend that much time in Florida, should it happen?
Well, I don't know. When I'm filming, I'm filming. But when I grew up, Florida was my first stop after I came from Colombia, so I lived there for a while and it's a place that I know very well. But right now, when I'm filming Modern Family, I have to be here.