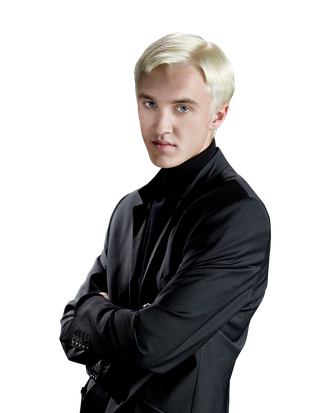 Photo: Warner Bros. Pictures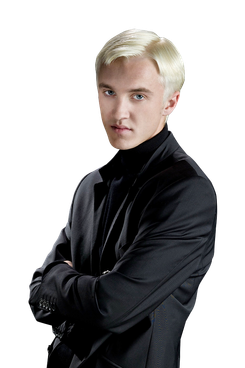 When we last saw Draco Malfoy in Harry Potter and the Deathly Hallows: Part 1, he had lost his wand while Harry, Ron, and Hermione were escaping from Malfoy Manor. On Friday, when the final film opens, Draco, Harry's longtime grade-school nemesis, will finally get his shot at some kind of redemption. Actor Tom Felton — who only looks evil — has played Malfoy for the last decade; he talks to Vulture about Draco's wand castration, on-set crushes, and the end of the highest-grossing movie franchise of all-time.

How do you feel saying good-bye to all of this?
I'm still riding the wave of it, but it's definitely bittersweet. The beauty of it is, I don't think this is really the ending. It's going to continue in some way, even if I'm not clued in to what that is.
Do you mean with Pottermore?
I haven't had the opportunity to pick Jo Rowling's brain about that yet. But I love the prospect of going into more depth with the characters, if she's planning to share additional stories.

Up until this final film, Draco's basically been a villain —
Villains are just more delicious, aren't they? They spit their words out with venom, and they're so engrossed in their own world. The Malfoys take far too much pleasure in our evil ways. Draco was a lot of fun to play. I'd happily play a young Lucius, if there were ever a prequel. You don't get to be like that in real life, so I revel in it, for sure.

Emma Watson says she had a crush on you in the beginning.
[Laughs.] Bad boys do get the girls. Although Draco never really got a love interest.

What about Pansy Parkinson?
He didn't have much joy in that relationship, did he? He was a little sidetracked. [Laughs.] But somewhere down the road, he did meet a lovely girl, who became his wife.

Your wife is played by your real-life girlfriend [Jade Olivia]. What was it like shooting the epilogue scene?
We had to twist her arm to get her to do that. And it was fun to have a kid together for three days — that's a good amount of time, I think. They actually brought me in for the casting of my son, and it was a bit weird, really, because it was exactly like what I had gone through ten years previous. I just kept staring at him at first, but then I got over it. And shooting that scene, that was our last scene as a group, so it was a nice one to end on — us putting our children on the train, at Platform 9 3/4. I was really touched by Daniel being older, with his kids. I had to walk off the set before I started blubbering, because I didn't know how to say good-bye.

Did you manage to sneak anything off set as a souvenir?
Like a couple Nimbus brooms up my trouser legs? [Laughs.] No, there wasn't much of a chance for it, not even during the Room of Requirement scene. Anyway, they're putting those in museums, which is probably a better place than on my bedroom wall. I wanted to get a wand — we all wanted our wands — but those are on lock down. I wanted to keep Draco's suit. I felt very sharp in that suit. But I did manage to get a ring, a Slytherin ring. And a tie pin.

Was it weird to shoot the Room of Requirement scene without Jamie Waylett [who played Crabbe until being written out of the series after his 2009 conviction for pot possession]?
Yeah, sure. Slightly. But it was a fantastic scene, burning the room down to the ground. And it was also nice not to be a complete villain, since Malfoy isn't really trying to harm Harry this time.

He just wants his wand back. The way Jason Isaacs explains it, when Lucius lost his wand to Voldemort, it was as if he had been castrated. Was that how Draco felt, losing his?
From Draco's point of view, it's more of a question of where does he stand? I think Draco's in conflict. It's been one of the most interesting journeys, especially as he gets older. Harry had no parents, but had positive influences, while Draco had parents, but the worst possible influences. They're two sides of the same coin. Draco had wanted desperately to be on the side of the Death Eaters, and now that he's there, he realizes he's not suited for it. He's starting to grow a conscience. He doesn't know where his loyalties lie anymore. He's not really taking part in the battle.

In the book, the Malfoys appear to have switched sides. But in the film, they just walk away from the concluding battle.
We actually shot a couple different scenarios, to see what would play the best: Draco by himself, Narcissa and Draco by themselves, Lucius trampled by Death Eaters. And we decided it would be nice to have them all walk away.

For your first post-Potter film, the Planet of the Apes prequel Rise of the Apes, you're playing a villain again.
[My character] Dodge is a world away from Draco! [Laughs] One is a blonde Nazi-like wizard, and the other is a kid who finds bullying animals amusing. My father [played by Brian Cox] owns a primate facility, and I torture the animals with a whole host of weapons. And James Franco doesn't like this, so we fight.
Not with wands, though!
He's a big strapping guy, so it gets quite physical. Having a wand might have helped!