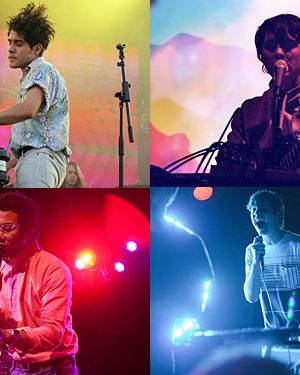 Photo: Taylor Hill/FilmMagic (Neon Indian), Erez Avissar —link: http://avissart.com/ (Panda Bear), Adam Weinberg — link: http://www.adam-weinberg.com (Washed Out, Toro y Moi)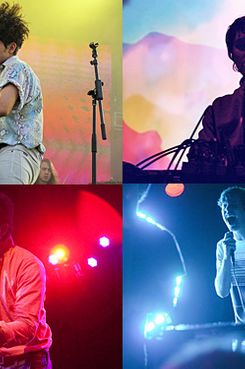 "I am the undisputed creator of the genre name," Carles, the enigmatic blogger behind Hipster Runoff, is telling Vulture via Gchat. "The term 'chillwave' did not exist until I created it." He's indisputably right: Chillwave — a catchall term for recent practitioners of fuzzed-out, dance-ready, nostalgia-inducing tunes — was born out of a Hipster Runoff blog post in the summer of 2009, then gained unlikely legitimacy via Wall Street Journal and New York Times coverage. Now, the micro-genre's holy trinity — Washed Out, Toro y Moi, and Neon Indian — is spearheading a second wave of much-hyped album releases. In fact, just this week Washed Out's Within and Without copped Pitchfork's coveted Best New Music tag, with the 'Fork declaring, "Despite being the butt of jokes … chillwave as an idea and a sound is here to stay." Unbelievably, goofily, Carles was right: Chillwave is "the first successful genre launch in 10-20 years." To mark the auspicious development, Vulture traveled to the far indie-rock corners of the Internet and powwowed with Carles himself to bring you this: the story of chillwave.