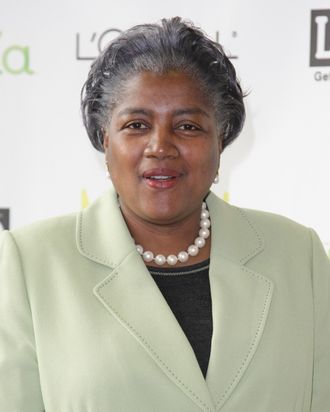 Photo: Neilson Barnard/2010 Getty Images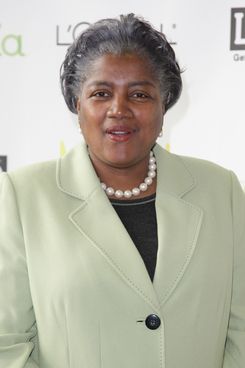 Sorry, James Carville: The producers of The Good Wife are looking to add a dose of political reality to an upcoming episode, and they've (thankfully) opted against casting the Ragin' Cajun to play himself (as he's done many, many times). Instead, Vulture has learned that veteran Democratic strategist and ABC News/CNN contributor Donna Brazile will make a cameo appearance as herself in the fifth episode of the new season. She'll appear, natch, in a scene with Alan Cumming's Eli Gold. In fact, it turns out that producers Robert and Michelle King have been after Al Gore's 2000 campaign manager for a while.
"When we were searching for a Democratic personality to play across from Lou Dobbs last year we approached Donna Brazile," Robert King e-mailed us Tuesday afternoon. "She wasn't available but she was so gracious in her rejection, we approached her again this year. Okay, we hounded her. Happily, she said yes." So just how will Brazile and Gold interact? Eli, according to King, is positioning Peter "to give a speech in prime time at the Democratic convention. To that end, Eli has to pitch him to a Democratic adviser. Ms. Brazile plays that adviser." So, wait, Peter might end up at the 2012 Democratic National Convention? Is it too soon to hope for a Michelle Obama cameo next season? The Good Wife, being promoted right now with this buzzworthy bit of photography, begins its third season September 25 in its new 9 p.m. Sunday time slot.