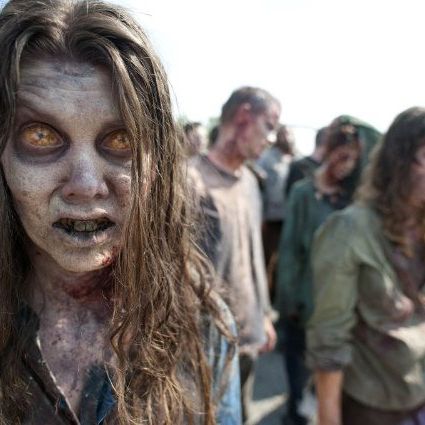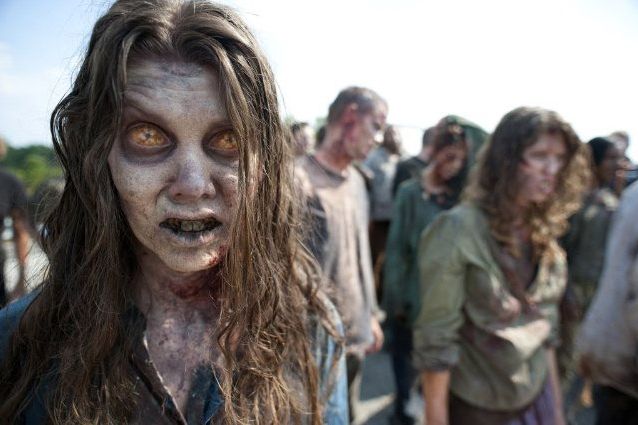 Bravo's Andy Cohen–hosted Watch What Happens: Live has turned into something of a blockbuster for the network: By capitalizing on the large viewership for the Real Housewives series, WWH managed to pull in an average of more than 1.5 million viewers last season and sometimes even beat late-night competition such as The Daily Show. But would a similar postgame format work for a scripted series? Vulture has learned that AMC is actively mulling a WWH-like talk show designed to air after signature dramas such as The Walking Dead and Mad Men, and it's hired the same production company behind Bravo's hit to produce it.
According to sources, AMC commissioned WWH exec producer Michael Davies and his Sony-based Embassy Row Productions (they also produce Oxygen's The Glee Project) to shoot a pilot for a WWH-like series a few weeks ago. Our spies say Nerdist blogger and former MTV personality Chris Hardwick, most recently seen hosting BBC America's Doctor Who specials, served as the host of the pilot and that the discussion focused on Walking Dead. This would indicate that AMC is considering a launch of the as-yet untitled project in conjunction with this October's return of Dead, though we haven't been able to confirm that (and it's likely that it would be designed to air after other AMC shows, not just Dead). What's more, because this was just a pilot, it's possible there could be format tweaks or that Hardwick might not be a part of the project should it go to series. If AMC decides to move forward with the show in time for Dead, it would likely do so within the next few weeks.
It makes plenty of sense for AMC to consider launching a companion talk show to one of its series. As its recent budget battles with producers and studios underscore, it's not easy making money off of cable dramas, even ones as critically acclaimed and, in the case of Dead, highly rated. Pairing a drama series with a relatively cheap-to-produce talk show could give AMC a chance to hold on to audience members unlikely to stick around for another showing of Die Hard, essentially making a show like Dead more of an event rather than a simple one-hour broadcast. That's what Bravo has done with WWH; that show has been so successful that it now airs twice a week, with speculation it could be expanded to four or five nights. Plus, the fact that more than a few die-hard fans of shows such as Dead and Breaking Bad make it a habit to immediately log on to sites like Vulture or HitFix to read recaps of series and analysis indicates there's at least a portion of these series' fan bases hungry to find out more about what they just watched. We're already imagining Breaking Bad's Giancarlo Esposito stopping by to help Hardwick and special guest Alan Sepinwall cook up a batch of Gustavo's tasty Pollos Hermanos chicken.