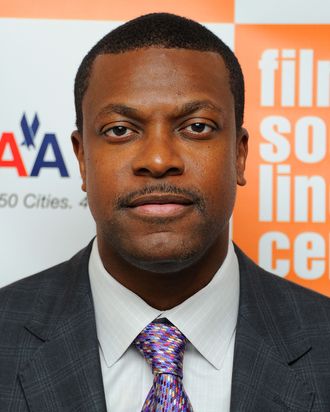 Photo: Andrew H. Walker/2011 Getty Images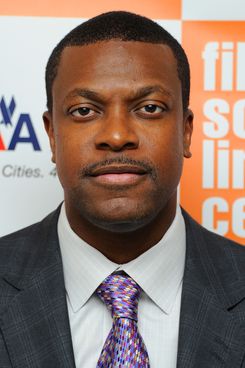 The New York Times has a profile of Chris Tucker and his comeback today, despite the fact that Tucker denies he was ever gone (though he hasn't made a movie since 2007's Rush Hour 3), and, more to the point, it's unclear that he's actually back (he is doing big stand-up gigs again but has no movies in the works). Still, the piece breezes along for its first half, recapping Tucker's career, his friendship with Michael Jackson, his maturity, and his explanation for the pause in his career. Tucker hasn't been doing movies because the parts, "frankly, just weren't good enough," which seems like a refreshingly restrained perspective on how to manage a Hollywood résumé. So, things are looking okay for Tucker, as far as this profile is concerned, and then … along comes Brett Ratner to undo it all.
Ratner, who directed Tucker in Money Talks and the Rush Hour movies, recalls that he fake-cried to get Tucker to agree to appear in Quentin Tarantino's Jackie Brown. According to Ratner, Tucker responded to Ratner's tears as follows:
"He goes, 'Stop crying, Jew boy,'" Mr. Ratner said, imitating the high-pitched voice Mr. Tucker uses when he is being facetious. "He called me Jew boy, but he can call me whatever he wants, because we're friends."
Oh, really, Brett, you guys are friends? Because that is what friends do: quote other friends anti-Semitic remarks to the New York Times? Admittedly, getting agitated at Ratner for this quote is like missing the Chris Tucker forest (and how about Chris Tucker, ladies and Gs!) for the Ratner tree, but, oof — with friends like Brett Ratner, who needs the ADL?