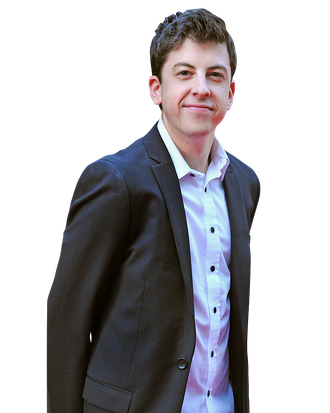 Photo: Alberto E. Rodriguez/Getty Images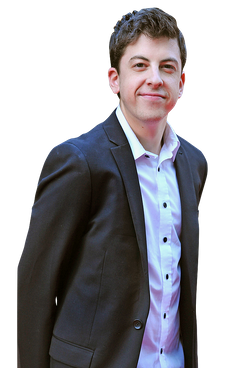 Christopher Mintz-Plasse is still best known as McLovin, his breakout character in Superbad, but this weekend he's jumping on the vampire bandwagon as nerd turned demon Evil Ed in the 3-D remake of the 1985 cult horror classic Fright Night. We spoke with the actor — who "hadn't heard of" Fright Night until he got the script for the reboot — about spending two hours in a pool with co-star Colin Farrell, living with his parents (he's only 22!), and his "homoerotic" relationship with Dave Franco.
You have a pool scene with Colin Farrell. What was that like to film? Sexy?
[Laughs.] Did it look sexy?
It totally looked sexy. That's why I asked.
All right. Good, good. That was a lot of fun.That was a well-written monologue that he gives, awesomely performed. But we had to be in that pool for like two or three hours and they didn't want us to really get out of the pool, so it was just me and Colin inside that pool, getting to know each other. It was kind of intense, but he's a sweet guy.
You did a pretty hilarious, homoerotic Funny or Die skit with Dave Franco, who is also in Fright Night. How did that come about?
I've known Davey for a while now, but doing this film we were in Albuquerque for a month, so we really hit it off and got close out there. My improv team in high school, we would play "You're So Hot" and just try to say the most homoerotic sexual things to try to make each other laugh. Davey and I had this weird kind of homoerotic chemistry with each other, so I showed him the game. He was like, "We have to film that! We need to film that!" So we made it a short.
I can't believe you guys did that with a straight face.
Oh we laughed a bunch; we just edited it out.
When we last spoke to you, you were still living at home with your parents. Have you finally gotten your own place?
I have not. I'm still living at home with the parents. I'm only 22, and I'm working out of state and promoting out of state, so it's just not the right time to get a place yet. I promise you I will before I'm 30.
Okay, keep us posted. Any updates on the possibility of a Kick-Ass 2?
Not at the moment. I know everybody would really love to work on it, but we're all sort of busy so we're not sure yet. There's always hope as long as the comic book is alive — and Matthew Vaughn and myself and everybody else is alive.
Well, here's hoping you all continue to live. Eventually we'll see you again with Chloe Moretz in Movie 43. What's up with that?
They've been shooting shorts for the last couple years and I'm thinking it is almost done, but I'm not sure. I shot that a couple of years ago, actually. It is about a girl getting her period for the first time. I play Jimmy Bennett's older brother. That's all I really want to spill. Also, Elizabeth Banks directed it, and she was incredible. She's just super down-to-earth and one of the funnier people I've ever met — way funnier than all my guy friends.
And you're in the middle of shooting The To Do List —
It is actually called The Hand Job now.
Well, that works with the plot. [A high-school girl is on a quest to get more sexual experience before she goes off to college.]
Yeah, Aubrey Plaza plays the lead, the valedictorian. She's smart on everything except for sex, and her older sister [played by Rachel Bilson], who is kind of a sluttier girl, tells her, "You have to know about sex before college." So Aubrey makes a list of sexual activities she wants to do before college.
Does this mean we can expect to see some raunchy sex scenes between you and Aubrey Plaza?
[Laughs.] Maybe!