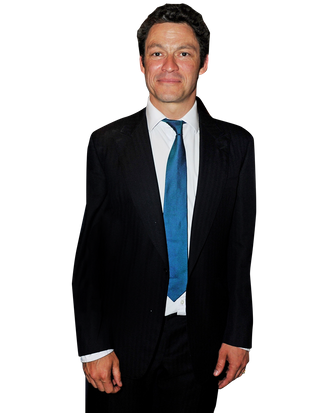 Photo: Dave M. Benett/Getty Images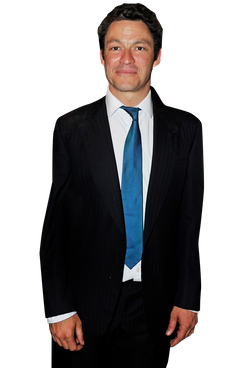 British actor Dominic West, best known for his turn as Baltimore po-leese Jimmy McNulty on The Wire, returns to the small screen this week in The Hour, a mini-series that chronicles the BBC's first foray into hard-hitting long-form television news (with a side of spy caper). West plays Hector, a handsome fifties anchor who is involved in a love triangle with an on-the-rise producer (Romola Garai) and the network's ambitious upstart (Ben Whishaw). We spoke with West about life after The Wire, his unlikely collaboration with Eminem, and what he really thinks of Rupert Murdoch.
It's pretty good timing for a TV show about the intersection of British news media, politics, and crime. What's your take on the Murdoch hacking scandal?
It's a scandal that seems to be bringing down all the most awful people. I couldn't be happier. I've always loathed Murdoch and all his influence. I think he's a brilliant man and he's possibly being unfairly treated — I don't think newspapers are alone in this phone hacking — but people, especially the politicians, are delighted to be bringing him down, and I have to say I don't feel much sympathy for him. If Piers Morgan goes down as well, then my day would be complete.
What's your beef with him?
Well, he was the editor of the Daily Mirror, which is a non-Murdoch tabloid, around the same time, and there's no question that they were all at it. And one assumes he would have known about it. But he's denied it, so you never know.

And what do you think of your prime minister, David Cameron?
He really is no different from any other politician, in that it was really shaming to see our politicians kowtowing to a media mogul. I think the politicians are rather delighted to throw off the yoke of having to be Murdoch's bitch.
You and Cameron both went to Eton College. Did you know him?
No, he's far older than me. I was friends with his wife, so I know her a little bit. I've met him a few times, and he was very impressive, actually, because we'd always tease him about being conservative and he was always very tolerant and thoughtfully argued with us, so I liked him quite a lot.
Okay, back to your work: This fall, you've got Appropriate Adults premiering on ITV, then Johnny English Reborn, The Awakening, and John Carter in theaters. How much of your current success do you attribute to The Wire?
All of it! It's entirely responsible for me having a profile or a following of any sort. Initially, very few people had watched it, and I think HBO was trying to cancel it after every season and David Simon had to fight really hard to get it renewed. [Now] thank God for DVD box sets. It's ten years old and still hasn't lost its appeal.
Exactly. So you must have had tons of offers for American films and television projects. Did you make a conscious decision to pass on huge American stardom in order to stay in Britain and be with your family?
It was slightly the case. I had very young babies, and also my [older] daughter who's in London, so I ruled myself out of episodic television, because you have to sign for six years, and I wasn't ready to do that again. Hopefully I can get back to it.
Last year you made an appearance on "Dr. West," the opening track of Eminem's album Rehab. How did that come about?
I adore him; I think he's brilliant. He's watched The Wire four times through and I said to him, "You know, you should get out more." But, amazingly, he just rang me up one day and asked. He said he was in rehab and he had an English doctor who was helping him, and that he'd heard I was English and thought I'd be a perfect type of a guy to play his doctor on the album.
And now you have hip-hop cred. I just hope they don't find out you're an Eton boy.
[Laughs.] Yeah, so do I. They always do, though.