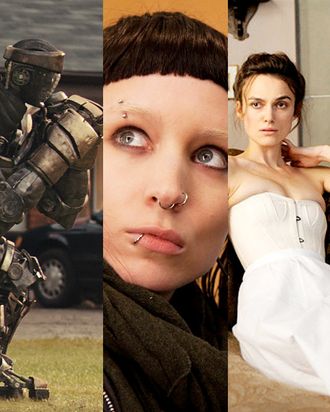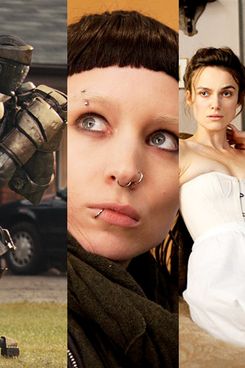 Labor Day weekend is almost here, and with it comes fall — and fall movie season. Starting the weekend immediately after Labor Day, movies are upping their game. Say good-bye to superhero blockbusters and schlock in 3-D, and say hello to Oscar fare. (This weekend: Shark Night 3D; next weekend, Steven Soderbergh's Contagion.) This autumn there will be double doses of Ryan Gosling, George Clooney, Kate Winslet, and Jonah Hill, fighting robots, high-profile adaptations, Sigmund Freud, Margaret Thatcher, and Madonna's take on Wallis Simpson. There's so much good stuff, we're genuinely intrigued by 50 films on offer, though not all to the same degree. So herewith, the 50 fall movies we're most looking forward to, in ranked order.
Related: Vulture's 5 Least Anticipated Films of the Fall
Check out features on some of Fall's biggest films in NY Mag's 2011 Fall Preview.