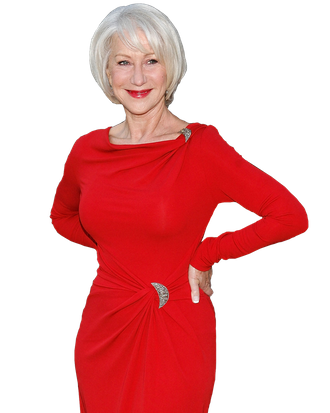 Photo: (Photo by Andy Kropa/Getty Images)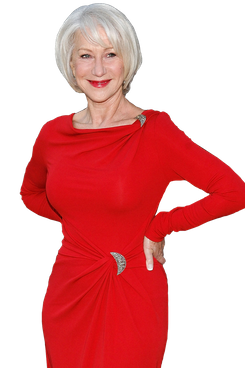 Helen Mirren is once again starring in an international thriller, this time as Rachel Singer, a retired Mossad agent forced to revisit a past mission in The Debt, an English-language remake of the 2007 Israeli feature Ha-Hov. Dame Mirren splits the lead role with Jessica Chastain, who plays Singer's younger self for a large part of the two-tiered story. We spoke with Mirren about what it was like to share a role with Chastain, why she keeps doing action movies, and the world's never-ending obsession with her body.
Did you watch the Israeli version, Ha-Hov, prior to filming The Debt?
I did — and I was a little wary of doing so. I wanted to come to it free, but the director, John Madden, suggested that I see it. And it was then that I realized the emotional gravitas of the film. I realized the emotional power of it. It's not just a thriller.

You and Jessica Chastain both depict the lead, Rachel. What was that like, preparing together?
First off, it was difficult for John Madden to quite find an actress who could be the young me. It's hard enough finding one person who is right for a role, let alone finding two people! And then he found Jessica Chastain, who not only shares certain characteristics [with me] but who looks like me. There couldn't be an exact match, that person doesn't exist, but there's a physical resemblance. So, we discussed how we could find a connection. She studied me, and got a feeling of how I was when I was younger, and approached her work with a dedication that was like me when I was her age. And she did an incredible job. And I took the totality of her performance. Everything I do is based on her and her look. People use their imagination, they know I'm not Jessica Chastain, they know I'm not Israeli, but the audience goes along with it.
Did you have to learn Krav Maga to prepare for the part?
Honestly, I didn't. Jessica had to do that. I had fighting scenes that were beautifully designed by the fighting director, but I didn't learn the Israeli military fighting techniques.
It sounds like you were deprived.
[Laughs.] Yes, exactly. Let the young one do it.

Well, let's not forget you did Red last year, Shadowboxer not long ago, all the Prime Suspect movies. You're obviously adept at and attracted to action.
Any role that's proactive is a great role, and action roles are by their very nature proactive. You get to do stuff. I hate sitting in a corner — I'd much prefer an action role in a popcorn movie rather than pining in a corner not doing anything.

Are you aware that you were voted best body by a recent L.A. Fitness poll?
I couldn't very well avoid it, could I? [Laughs.]

You beat out Elle MacPherson, Kelly Brook, Jennifer Lopez, Cheryl Cole. Who would you have chosen?
Oh, I would probably choose J.Lo. It's ridiculous: J.Lo is a thousand times, a thousand million times more of a beautiful body than I am, head-to-toe. Maybe I got sympathy votes. But it was a beautiful thing that these fitness people did, I have to say. I think it was recognition of the fact that you don't have to be perfect.