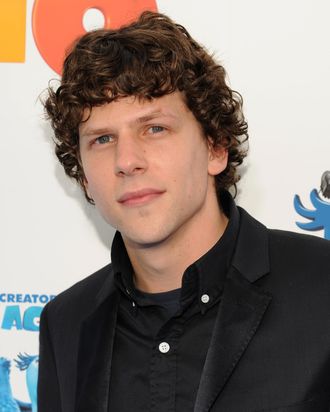 Photo: John Sciulli/Getty Images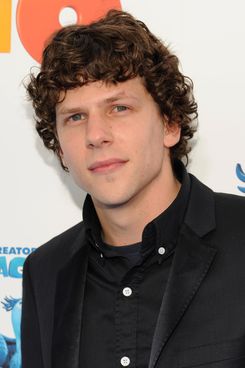 Jesse Eisenberg is about to get Winklvii'ed. We're excited to be the first to hear that he will star in Richard Ayoade's indie adaptation of Fyodor Dostoyevsky's novella The Double. (For those unfamiliar, it's about a Russian government clerk whose life unravels after what he believes is a literal facsimile of himself — same appearance, same name, same hometown — begins working in his office.) Think of it as Fight Club for bureaucrats.
Of course, if you haven't yet seen Richard Ayoade's Submarine, or at least the trailer for it, this news may not excite you. (Ayoade was also the lead in the British sitcom The IT Crowd and directs episodes of Community.) But if you have, well, sit right down and prepare to say, "Hooray!" Or maybe even, "Huzzah!" as the British are prone to doing.