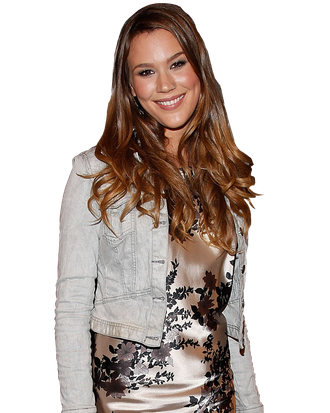 Joss Stone has been having a good summer. At 24, the Grammy-winning artist helms her own label, Stone'd Records, through which she released her fifth album, LP1, in July; her ex-label, EMI, recently announced the September release of Super Duper Hits: The Best of Joss Stone; and her side-project band, Super Heavy, is gearing up for its debut the very same month. (The supergroup includes Mick Jagger, the Eurythmics' Dave Stewart, Damien Marley, and A.R. Rahman. For real.) We spoke with Stone about her nomadic last few months (she's been road-tripping through Europe and sleeping in her van), Jagger's intellect, and recording an album in six days.
It's been two years since your last album. What have you been up to?
Two years? Has it been two years since I released Color Me Free? Christ! I didn't realize that. I've been making music, trying to get out of my record deal [with EMI], which was a bloody difficult job, but I managed to do it. I started my own record label. Oh, and I've been painting my house.
So how'd you decide to record the new album, LP1?
I was in Spain, helping my friend clean the ghoulies [Editor's note: We think she means barnacles] off the bottom of his boat, when I got a call from Dave Stewart. He said, "Hey, Joss I've got a really fun idea. Let's go make some music in Nashville. There's a really cool band and they're free next week." So I said, "Okay, cool." I got on a plane, made an album, and six days later was back on the boat.
Back up. You were in Spain cleaning a boat?
I was traveling around Europe in my 1966 Volkswagen camper, Janice, with my two dogs and boyfriend. I wrote a song about it, "Cutting the Breeze," which ended up being a bonus track on the album. While I was in Bordeaux, France, Janice broke down. A nice lady let us stay on her property until we found someone to tow us out. I was without an engine for a month, parked in this lady's field. I almost went completely crazy. So I left the car out there.
Well, I hope you get Janice back in one piece. But now back to Nashville. How the hell did you make an album in six days?
Dave and I had a couple of songs ["Newborn," "Cry Myself to Sleep"] from previous writing sessions. I wrote "Drive All Night" years before, and my friend whose boat I was cleaning helped me write "Take Good Care." As I was leaving, I said, "Bloody hell, I've got to make this album. Have you got any songs?" And he sang me two verses. It's about his experiences as a war journalist. Nashville was a great experience. It was so spontaneous and the sound that came out of it was very different from what I was used to.
Did you run into Jack White? I'd like to think he's the unofficial mayor of Nashville.
If I had stayed longer, maybe. I was only there for a blink of an eye. I met him once in New York. He said he really liked my cover of "Fell in Love With a Girl" and [that he] slowed it down in his sets so it's at the tempo I played it. It was such a lovely compliment, like, Oh, thank God you liked it, man. When you cover a song, it's a bit scary. You don't want to disappoint the other artist. It was a big relief.
Speaking of big artists, you're working with Mick Jagger, Damien Marley, and Dave Stewart in Super Heavy. What's that like?
Super Heavy is Dave's brainchild. He called Mick, and when those two get together, it's over; it's happened. We got everyone together in a room, miked them up, and just made noise for two weeks. Hopefully we'll be able to tour. It'll be up to Mick, really.
Is Mick as crazy as he seems?
He's very far from crazy. He's very intelligent. He knows exactly what he's doing.
That's a bummer. You seem like a pretty tame bunch, then.
Well, I only sing songs. Thank God, eh?