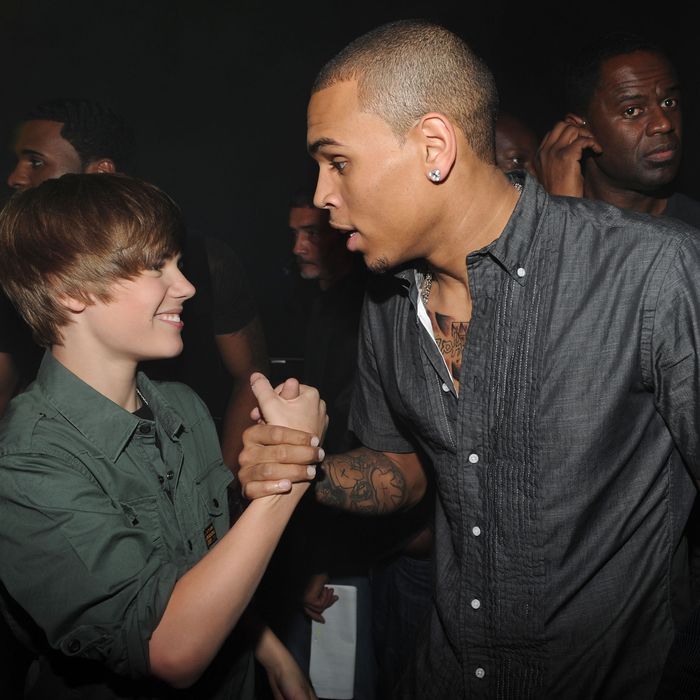 Photo: Kevin Mazur/2010 Kevin Mazur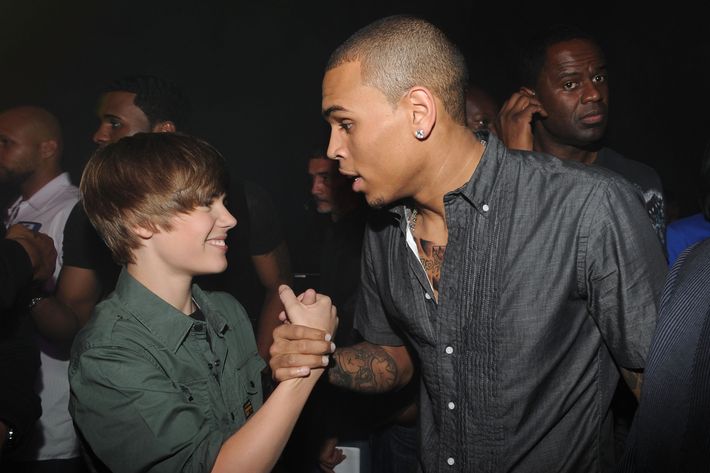 Last fall, Justin Bieber debuted Shawty Mane — his, ahem, rapping alter ego — by going in quite nicely on Cam'ron and Vado's "Speakin' Tungs." (Vado was so psyched on it, he actually said Bieber sounded like Biggie.) Well, Shawty Mane is back, in a big way.
A brand-new Chris Brown song, "Ladies Love Me" — an interpolation of Brown's own hit "Look at Me Now," built around one of David Banner's minimalist beats — has surfaced, and it's a perfectly serviceable mixtape track that oh yeah, has Justin Bieber rapping on it. Honestly? He is definitely still not the worst. The actual content might need some ripening, but the technique borders on the impressive: Bieber dips in and out of a double-time flow, and is game to play around with internal rhymes and alliteration. "Amazing, I'm blazing / look over here, see that I'm amazing" might not blow your wig back, but delivered in that inimitable JB swag, it packs at least a tiny bit of punch. (Also, we like the bit at the end: "you know what that means / Louis V high-tops with the skinny jeans.") The Biebs, who also has a verse on an upcoming Asher Roth track, just told XXL that "I just do it for fun, but nothing serious. I don't think people would take me seriously if I came out with, like, a rap album." Vulture does not believe Shawty Mane for a second.
Justin Bieber Raps on New Chris Brown Track "Ladies Love Me" [PopDust]