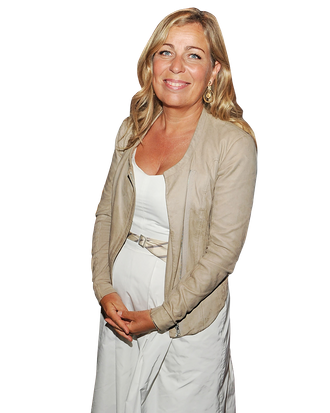 Photo: Larry Busacca/Getty Images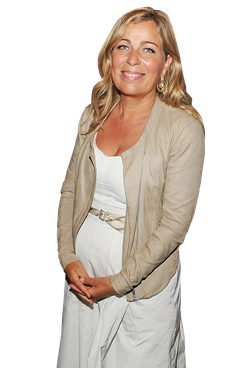 With her film An Education, Danish director Lone Scherfig proved she could make audiences root for couples who have no business being together: in that case, a sensitive, naive schoolgirl (Carey Mulligan) and a smarmy, scheming older man (Peter Sarsgaard). She's at it again with her adaptation of the David Nicholls best seller One Day: Everyone wants the sensitive, bookish Emma Morley (Anne Hathaway) to end up with her self-absorbed playboy friend Dexter Mayhew (Jim Sturgess). We talked with Scherfig about the art of the British accent, shock endings, and casting Hathaway over the more obvious Mulligan.
Were you a big fan of the book when you signed on to direct the movie?
No, I read the script first. But I was so moved, I liked the characters very much, and I thought that the script was very witty and meaningful.
Yet there were things you had to change.
I moved [Emma and Dexter's] vacation from Greece to France because of the light. And then of course casting Anne is a decision that colors the whole interpretation of the film, because she's a dramatic actress, she's darker, she's very beautiful, and she's very sensual, and that makes the whole film pull in a different direction.
Why did you cast an American actress instead of a British one?
No matter who we cast, someone would think that they knew who could play Emma Morley better. That's always the case when you work with something as loved as this book. But when we cast it, the book wasn't that popular yet; it wasn't out in the States yet. So the kind of pressure we got later when it got on the best-sellers list for weeks and weeks and weeks was luckily not there. Anne played British in Becoming Jane, and I thought that we should just get the best possible actress we could get. So I was over the moon when I heard that she was interested. I think she says I was very reluctant and she had to convince me, but I could see that she was technically really, really at the top of her game. She's just a really good craftsman. There are not that many actresses of that caliber who are as experienced as she is as early as she is.
She's been getting some criticism for her accent.
It's so detailed, this accent thing. If you go twenty miles in a different part of Yorkshire, you would speak differently. So I'm not sure anybody can exactly be the judge of what she nailed and didn't nail, except our dialect coach, who is an expert on it. I think if it feels believable and if you forget about it and you get involved in the story and the jokes land on both legs, then that's the most important thing. I think if we had made it as broad as some people in Yorkshire actually speak, and really made her sound like she should, then it would have been very domineering.
When I heard that you were directing the movie, I thought you were going to cast Carey Mulligan as Emma, since she's British and adorable and you'd already directed her in An Education.
She's too young. I didn't consider it at all. And she didn't consider it. I mean, I was sitting with her that day that I had gotten the job, and she was throwing casting ideas across the table. But no, she's too young. Having said that, I hadn't seen Never Let Me Go, and she ages in that, and that works really well. But that's a different story.
Were you concerned about having to age these characters twenty years?
Yes — it's so unfair, but a bad wig can really ruin a film for me. I can think of wonderful films where a man with a long-haired wig is just distracting. In the more tragic scenes of this movie, you also have to underplay, for example, how wide the shoulders were [in fashion]. Especially in London, where people are very out there with the fashion, so there are jackets that people would wear with the big shoulders — it would just be impossible to do a heartbreaking scene with someone wearing that.
How are people responding to the ending?
Jodie Whittaker, who plays Tilly [Emma's roommate], was sitting on the Tube, reading the book, and suddenly she heard herself yell, "NO!" and then everyone turned around. But the film wouldn't be a good story if it hadn't taken a very unexpected direction. It's different because in most films, the story would end in Paris, when they kiss.