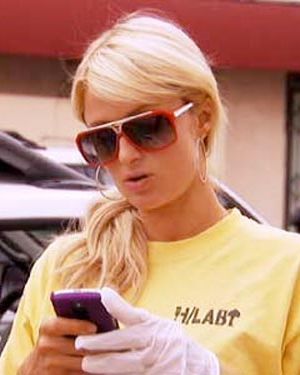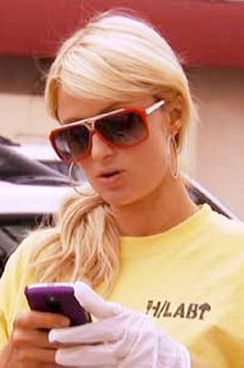 This summer saw the debut of two new celebreality series featuring well-known female stars: Oxygen's The World According to Paris and Lifetime's Roseanne's Nuts. Paris Hilton and Roseanne Barr are very different personalities, but their shows both struck out with viewers. Hilton's series was pretty much dead on arrival, earning barely 400,000 viewers for its June debut and sinking even lower in subsequent airings. The network isn't officially commenting on its fate, but Vulture can exclusively report what's been obvious to even the most amateur ratings watcher for weeks: Oxygen (celebrating its sleeper hit The Glee Project; more on that later) has no plans for a second season of The World According to Paris, unscripted industry insiders familiar with the situation confirm. So what about Barr's show?

It premiered to respectable but not particularly good numbers, with about 1.5 million folks watching Barr and her family putz around on a nut farm. More people watched repeats of Pawn Stars on Lifetime the night Roseanne debuted, which turned out to be an omen: In subsequent weeks, viewership dropped well below a million viewers. Indeed, the most recent episode, airing on August 10, attracted a mere 764,000 viewers. Another ominous sign: Lifetime preempted Roseanne last week, subbing in a repeat of Dance Moms. We thought this might be a sign that Lifetime wanted to experiment with different programming in the 9 p.m. Wednesday slot normally occupied by Roseanne, or that it was hoping to boost viewership for the 10 p.m. original of Dance Moms. But nope, Lifetime says there was absolutely no strategy behind the last-second shift: "It was a program delivery issue," a network spokesman e-mailed Vulture, noting it will air as scheduled this week. That's usually code for, "The producers couldn't get the episode done in time," but since the Lifetime rep didn't elaborate, we'll just let "program delivery issue" speak for itself. In any case, with Roseanne having experienced a 50 percent drop in viewership since its premiere, it would seem that its chances for a second season are about the same as The World According to Paris. For now, however, Lifetime is maintaining its happiness with the show: "No decision on season two yet but we are happy with its performance this season," the network rep said.
Meanwhile, not all is glum in the world of basic cable reality. While the Paris burn-out had to be a bummer for Oxygen, network chief Jason Klarman has good reason to throw a major rager for his staff this Labor Day weekend: The Glee Project, which started slowly, has turned into a bona fide smash for the network. Sunday's finale gave the network its best-ever tune-in for a first-year reality show, with 1.2 million viewers checking out the feel-good farewell; that's triple the number who watched the show's premiere. TGP executive producer Michael Davies told reporters earlier this month that talks for a second season had begun and that he planned to tweak the show's casting process.