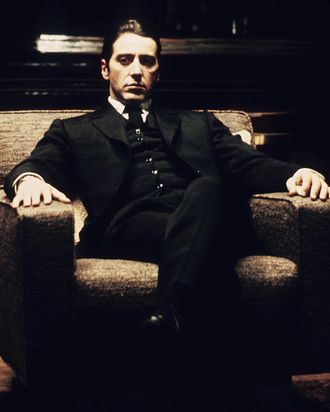 Photo: The Kobal Collection/-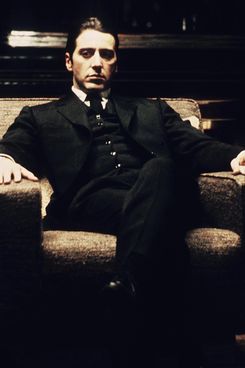 Yesterday we announced our "Polite Godfather" contest, in which we (courteously) asked you to take a famous quote from any of the three Godfather movies and Miss Manners–ize them for the chance to win an iPad, courtesy of Epix's outdoor screening of the original classic tomorrow night at 8:30 at New York City's Tompkins Square Park. We got many, many tweeted responses to #politegodfather, and the Corleones have never seemed so cordial.
Before we get to the victor, let's give credit to our three runners-up:
@clairesuddath: "Look, I brought you part of a pony!"
@willlerner: "It's an old Sicilian message. It means Luca Brasi had a fun and educational day at the Coney Island Aquarium."
@thatskidmorekid: "You can act like a man - Not that there's anything wrong with showing a softer side. But seriously, stop it."
But there can only be one winner, and it is …
@barefootjim: "Fredo, you're my older brother and I love you. Have you considered counseling?"
Thanks to everyone for playing, and we'll see you at our next contest. In the meantime, we'll be overtipping cocktail waitresses, two at a time.