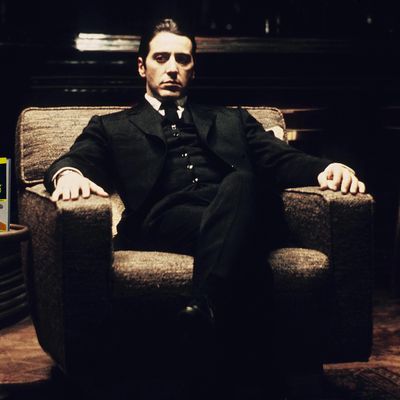 Photo: The Kobal Collection/-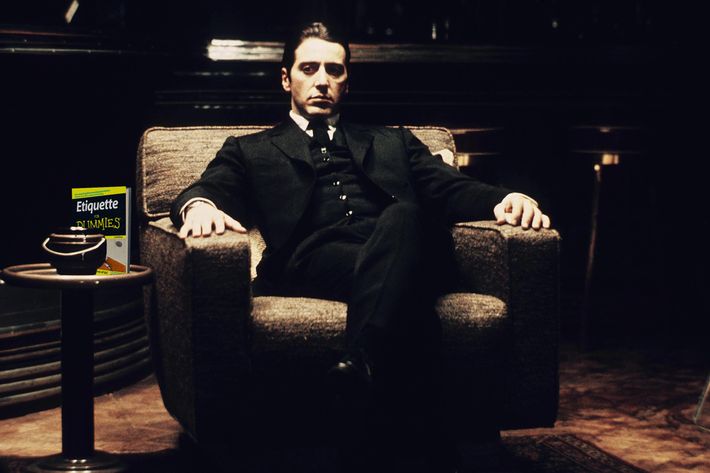 Have you ever thought that the Corleones were just too darn rude? (You catch more flies with honey than you do with a gun hidden in a bathroom, right?) Quick follow-up question: Do you need an iPad? Now is your chance to right these two wrongs at the same time, thanks to today's "Polite Godfather" contest, brought to you by Epix, which will be screening The Godfather this Thursday night at 8:30 p.m. in Tompkins Square Park at their ongoing NYC Outdoor Movie Series. We have one new iPad (actual retail value: $629) to give away to the person who can tweet the best Godfather quote (all three movies are fair game) that has been retooled to be as courteous as possible.
For example: Why did Don Corleone have to be so bossy? Couldn't he have said, "I'll make you an offer, no pressure"? Or Clemenza could have acknowledged that weapons aren't cheap: "I know you paid a lot for that gun, but I think it's smarter to leave it behind. But hey: free cannolis, right?" Tweet your best Miss Manners–ized Godfather quotes to us using the hashtag #politegodfather. Entries will be accepted from 11:30 a.m. to 2:30 p.m., and a winner will be announced Wednesday. (You must be a follower of the Vulture Twitter account, @Vulture, to win.) Come on, play along! You can handle things, you're smart!
NO PURCHASE NECESSARY TO ENTER OR WIN. Winners will be chosen by Vulture editors, and must be 18 years of age or older to win. Must be a follower of the Vulture Twitter account (@Vulture) to win. Winner will be notified via Twitter and have three (3) business days to claim prize. Click here to view the complete rules.