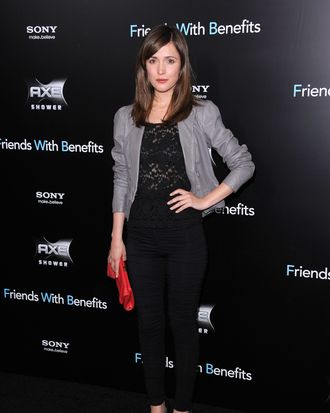 Photo: Jemal Countess/2011 Getty Images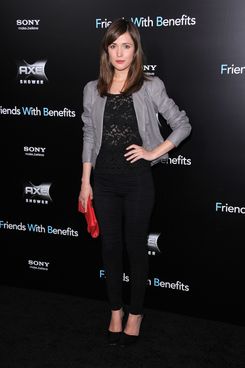 Bridesmaids and Damages' Rose Byrne will be joining Derek Cianfrance's suspense crime drama The Place Beyond the Pines opposite Ryan Gosling and Bradley Cooper, taking the place of their planned co-star, Greta Gerwig. According to sources, Gerwig, who had never officially signed on to the part, has a film-promotion scheduling conflict, leaving the Emmy and Golden Globe-nominated Byrne to take over as the wife of a police officer turned politician (Cooper) who finds himself in a showdown with a motorcycle-riding bank robber (Gosling, in the part he just went blond for).
The movie, which is Gosling and Cianfrance's follow-up to their Blue Valentine collaboration, began shooting two weeks ago in Schenectady, with Valentine producers Lynette Howell, Jamie Patricof, and Alex Orlovsky, as well as producer-financier Sidney Kimmel on board.
Gerwig, who dropped out of Noah Baumbach's While We're Young in December for scheduling reasons, is expected to appear at the Venice Film Festival later this month, and possibly other fests, to promote Whit Stilman's first movie in thirteen years, Damsels in Distress. She also stars in Woody Allen's ensemble film The Bop Decameron, now shooting in Rome. Her busy schedule appears to be Byrne's gain.