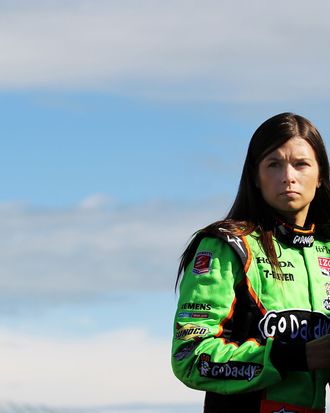 Photo: Nick Laham/2011 Getty Images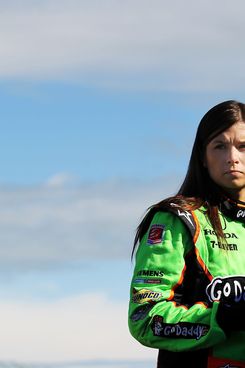 Starz Media is close to ordering up a pilot about the first woman to ever own her own NASCAR team and her uphill race to secure corporate sponsors that insiders are describing it as a "red state Mad Men." Tentatively titled Tits in the Pits — an allusion to the NASCAR good ol' boy maxim of "No tits in the pits!" — the one-hour original drama set in the present day follows the jilted wife of a legendary driver who seeks revenge by courting sponsors from Madison Avenue and building her own NASCAR team from scratch. The show comes from Keith Merryman and David A. Newman, the screenwriters of the recently released Justin Timberlake–Mila Kunis comedy Friends With Benefits.
Tits in the Pits has plenty of dramatic, real-life material to riff on. There's the currently unfolding, bitterly public divorce between NASCAR CEO Brian France and his wife, Megan. But there's also a rotten economy forcing corporate sponsors and Detroit automakers to slam on the brakes, as well as depressed TV ratings. Compared with 2006, ratings are down nearly 25 percent at the start of this year, possibly because NASCAR drivers have become increasingly less charismatic and more vanilla as they become ever more beholden to … wait for it … corporate sponsors. So, even when the title changes, there should still be plenty of, uh, titillating setups to explore.