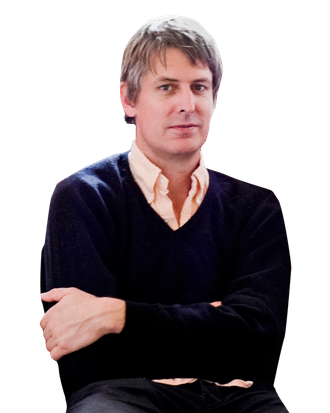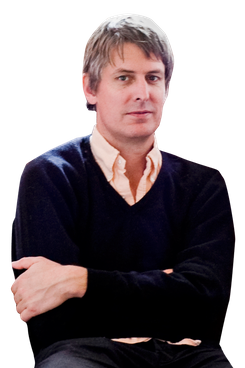 Stephen Malkmus was basically homeless when Vulture caught up with him on the phone recently. The front man for the legendary band Pavement was in the process of trading his adopted home of Portland for a new one in Berlin, and since his landline had already been disconnected, he was literally out on the curb in search of decent cell-phone reception. His family had already left ("I feel sort of guilty being here; I miss them"), but Malkmus had to stick around to promote Mirror Traffic, his fifth post-Pavement album with the Jicks, due out tomorrow. It'll be his first release since 2008, which is a long time in Internet years, so he decided to ask his frequent collaborator David Berman, leader of indie-rock peers Silver Jews, for advice on how to generate buzz. That led to a funny e-mail exchange in which a team of lawyers successfully convince Malkmus not to name his album after the band L.A. Guns. Berman posted it on his blog. We asked Malkmus for his thoughts on the matter, and got to talking blow jobs, Jizzy Pearls, and online Scrabble.
Let's talk about the idea to name your album after the band L.A. Guns. How did it come up?
We were going back and forth about [the title]. I was like, "How are these?" And [Berman] was like, "They're okay. But what about these?" He gave me about ten, and the last one was L.A. Guns. It was so different from the other titles. It felt sort of left field, fresh. And he had all these funny rationales of why we should use it, some of which he actually left out of his blog, like how L.A. Guns would be "sticky" — or whatever. He's more web-wise than I am, so I can't remember the terms he used when describing what that title would achieve, how it'd fuck with people's minds. And how it would bring into question the value judgments of all these [culturally] overfed hipsters. Like, people would ask, "So you like the band L.A. Guns?" And they'd have to go, "No, just the Malkmus album." Oh, and "spanning" — he said something about spanning, which I think is an Internet term. Something to do with blogs, maybe. But once it started getting down to it, Matador Records is part of Beggars Group, which has Vampire Weekend in their fold —
Right, and they just dealt with that lawsuit over the Contra cover art.
Exactly. I don't even know how much the settlement was, but it was a big hassle for them. The leader of the label had to fly to L.A. to testify and shit like that. And they just didn't want to get involved with something like that again, and neither did I. So I went back to the drawing board and just started pulling stuff out of my ass, and everybody liked Mirror Traffic, so that's what it came to. But actually, during of all this I decided to look at L.A. Guns' Wikipedia page, and I saw that one of their new members is named Jizzy Pearls. So that's what I put down next as the title, thinking we could go even farther with this. But they thought it was too porn or something, too yucky.
It's funny, the "forward confusion" the entertainment lawyers were afraid of implied that consumers might think L.A. Guns had actually named their album Stephen Malkmus. Would you care if they did?
No, I'd let them do it. Maybe we could do a split single with them. Maybe when Mirror Traffic goes platinum, we could do something like that. Keep the fire burning. I could talk to Matador about that, because they're always looking for ridiculous marketing ideas.
Speaking of: There's that contest being held to replace "blow job" in the chorus of "Senator"; the album's first single. Considering how much emphasis you place on word selection, both with Pavement and with the Jicks, that came as a bit of a surprise.
Yeah, it was Matador's idea. But I guess if anyone has the enthusiasm to come up with an idea that'll make someone listen to the album, I'm open to it. I mean, obviously if they said the contest would be "Give Stephen Malkmus a Blow Job," I'd say that's a little too far. I'm not into that idea. But as is, the contest is just, like, whatever. We'll see where this goes. I don't mind singing somebody's fun line as a lark.
You're a noted fantasy basketball enthusiast. Are you frightened about the prospect of an NBA lockout?
I think it's a bummer. I'm going to Germany, though, so as far as I'm concerned, it's a good time for a break. I will miss American sports. That's probably the thing I'll miss most about America, besides my friends: all the spectacle sports that we have. I play in a softball league here in Portland. It's pretty serious, too, for a bunch of non-athletic people. I'm not good or anything. It's just easy to hit the softball. It's so big.
You're also noted for playing Scrabble on the road. You still doing that?
No. Well, I play on the Scrabble app on my iPhone. I always have plenty of games going. You can play like 25 games at once. Most people are pretty mediocre on there, so it's good for my ego to play a lot. But people don't know it's me. I'm just a number. There's no chatting, all there is is the game, so you have no idea who's on there. Obama might be on there. He probably is.