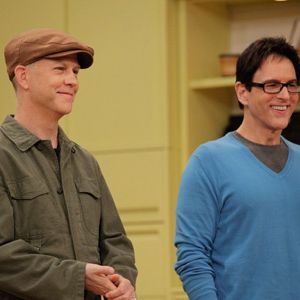 Photo: Matt Sersion/? Oxygen Media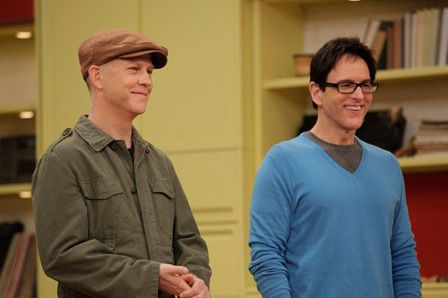 Sunday's finale of the winning Glee Project crowned two winners, two sorta winners, and a whole nation of devotees to choreographer and judge Zach Woodlee. (Call us, Zach! Call us.) But over the last nine weeks, while wannabe cast members sang and danced their hearts out, The Glee Project wound up being an inadvertent how-to guide for its parent series and not just a reality contest show. The casting process on TGP illuminated what makes Glee work, and what makes it falter. Here are three important lessons the mothership should take from its reality spawn.
Think "outsider" not "underdog."
Each week on TGP, Ryan Murphy, who served as the reality show's main judge and arbiter of Glee-fulness, would talk about how Glee is about underdogs, how it's a show for and about underdogs, how he needs to see everyone as an underdog. Underdogs! But the winners of the show were Damian and Sam, both of whom are good-looking, well-liked, talented sweethearts. Damian was the show's most conventional contestant, and Sam was the show's front-runner from pretty early on. What TGP stumbled into, though, was each contestant's intense — overwhelming, even — desire not just to win the competition because it would be cool, but to win because they wanted to be part of something. Glee could stand to get back to that aspect of its roots, too, and focus more on the various characters' need to be part of a team and less on that team's seeming inability to win contests.
Bare-bones performances are ten times as powerful as big production numbers.
Each episode of TGP centered on the kids making a Glee-style music video, and then the worst performers had to do a last-chance audition for Murphy, Woodlee, and Glee casting director Robert Ulrich. Those auditions — on a bare stage, with the performers wearing their own clothes and not dancing — were invariably more gripping than the videos. Lindsay took heat the whole season of TGP for being a phony, but how "real" can you be while recording "Ice Ice Baby" mash-ups? Instead, her desperate "Maybe This Time" audition and defiant "Gimme Gimme" in the finale felt real and raw and gorgeous and way better than the music-video segments that were strange at best, pornographic at worst. Alex's "And I Am Telling You" brought the house down, but his "And I Will Always I Love You" was even more bare and impressive. Damian's sweetness and Sam's softer side came through so clearly onstage; there was none of the glitz of American Idol or effusiveness of The Voice or the faux aw-shucks of America's Got Talent. The giant numbers, Auto-Tuned and choreographed within an inch of their lives, are part of Glee's DNA. But the scripted show's moments of glory tend to be its purest, simplest musical numbers — think "Don't Rain on My Parade," "For Good" — and TGP just reinforced how emotional and special those scenes can be.
Teenagers are their own drama.
Glee is a campy soap, and it should never morph into anything truly earnest or even totally lifelike. (God forbid.) But it can invest a little more in the day-to-day dramas — the unrequited crushes, the girl who's mean because she's insecure, the guy who's way deeper than he seems. Even without the usual reality-editing high jinks, TGP got plenty of dramatic mileage from its contestants' natural interactions. They ripped off bits from one another, kissed each other's crushes, and accused one other of being fake, all with palpable human emotions underneath. There's enough inherent tension without layering in, say, double-agent ops for Sue Sylvester to create more ostensible drama.
TGP betrayed its roots on some levels — how can a show about inclusion eliminate people every week? — but the little reality show that could managed to out-Glee Glee by patiently letting its talent win people over and ending its season as one of summer's most darling, surprising shows. Hopefully the fictionalized singers will learn something from their real counterparts this season.