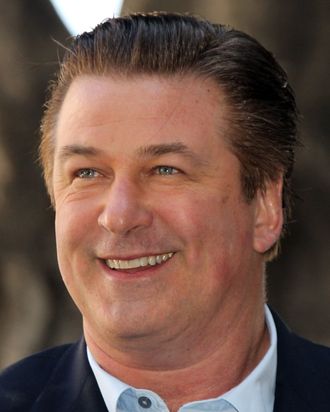 Photo: Frederick M. Brown/2011 Getty Images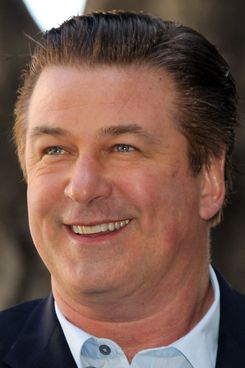 About a month ago, we noticed that Alec Baldwin is more than happy to answer fans' questions about his life, likes, and dislikes, and to give sage advice. The future mayoral candidate has shown no signs of letting up and continues to participate in these (often late-night) Q&A sessions. It can be daunting to sift through a Twitter feed full of factoids right when you wake up each morning, so we culled the most interesting tidbits from this week's tweets. Read on and learn more of the many shadings of Baldwin.
• He'll write you a poem if you ask. For example, this haiku:
She opened her legs
Something foreign then appeared
Aliens are bad
• He's learning Spanish from his girlfriend, and if you ask about that hair tie on his ring finger he'll claim it's to remind him to pick up milk.
• He agrees with Warren Buffett that the U.S. should raise taxes on the very rich and would happily pay up (the mere idea of which would probably make Jack Donaghy's head explode).
• When asked "if there was a gun to your head which would you watch O'Reilly, Hannity or 4hrs straight," his response was to pull the trigger. He also doesn't think very fondly of GOP candidate Rick Perry.
• Tina Fey smells like brilliance.
• He thinks Kevin Bacon is a sex god and would pick Al Pacino over himself.
• He'll gladly share his favorite things, including holiday (Christmas), cartoon character (Foghorn Leghorn), guilty-pleasure TV show (Hoarders), musical (West Side Story), and even Disney movie (Snow White).
• He likes Mamoun's falafel. He'll also give cooking advice — if you're looking for an American spice, he recommends ranch. Not a spice, per se, but you tell him that.
• His hidden talent is Monopoly.
• The best thing Elaine Stritch ever said to him was, "Alex … you have to lose weight to do Noel Coward."
• He'll help you name your child. His current suggestions are Nicholson and Meryl.
So, does this make you more or less likely to want him as your mayor?