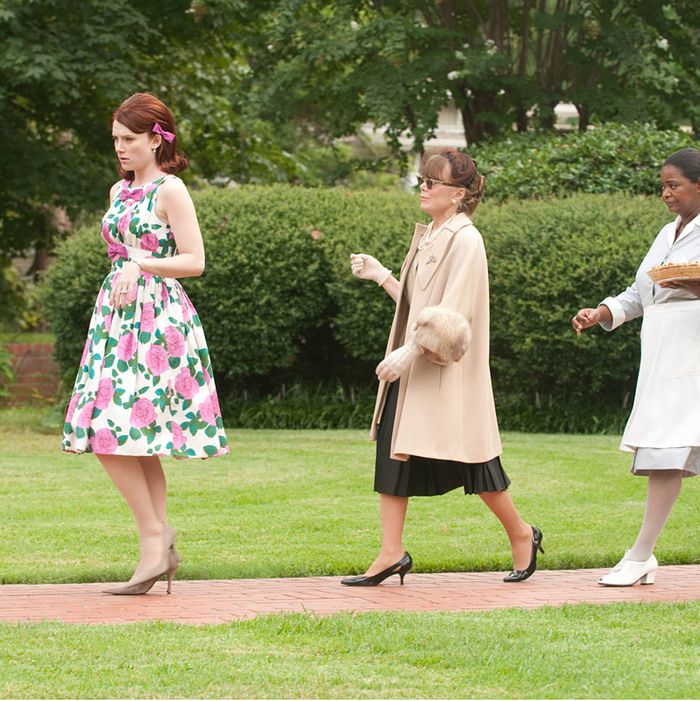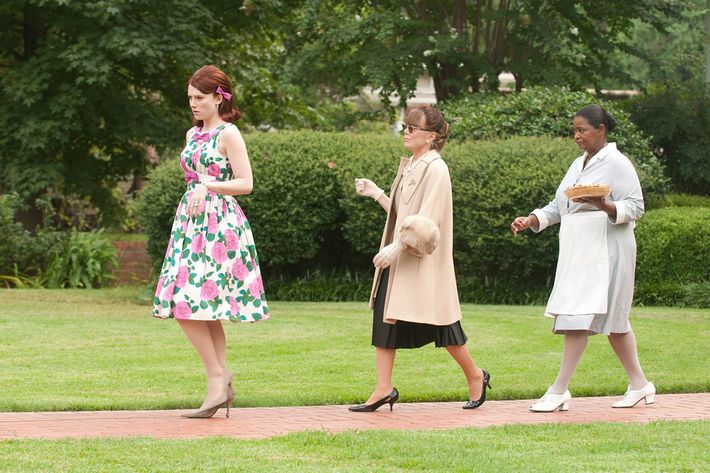 This Weekend's Winners: DreamWorks' The Help, $20 million in its second weekend, beating all comers, including Spy Kids 4: All the Time in the World, which had the biggest opening of any of the weekend's new movies, and only punched it at No. 3 with $12 million. (Rise of the Planet of the Apes was No. 2.)
This Weekend's Losers: Virtually every other studio film opening this weekend — from Conan the Barbarian ($10 million) to Fright Night ($8 million) to One Day ($5.1 million).


How It All Went Down: After the flotilla of summer "event" movies, audiences are either burned out, or their wallets are tapped out. The fourth Spy Kids posted the worst showing of any film in the history of the franchise, but as the only new family film in release, it still mopped up some of the kiddos on vacation, two thirds of them female (67 percent) and under the age 12 (65 percent), even if parents scratched out their own eyes as their progeny scratched off their 4-D Aroma-scope scent cards.
Meanwhile, even the king of the schlockbuster, Avi Lerner, couldn't crown his Conan the Barbarian a hit in such a crowded market. Its flaccid opening greatly increases the chances of corporate raider Carl Icahn — who owns a third of Lionsgate — arriving at next month's shareholders meeting in state, because at a cost of $90 million, Conan is now as much a disaster film as sword-and-sandals movie.

Ditto for Fright Night, which cost a third as much as Conan, but with an anemic $8 million opening can safely be said to be undead on arrival as well. (One also has to wonder why Fright Night, set almost entirely inside a suburban home, was released in gloamy 3-D? "See sofas and ottomans like you've never seen them before!")

Focus Features' wide release of the critically dissed Anne Hathaway film One Day proved appealing to a just a very small population of women. While three quarters of the audience was women over 25, and three quarters of them gave the film a CinemaScore rating of B or better, it's lack of positive reviews and appeal to male and general audiences suggests One Day isn't going to accrue much positive word of mouth.

Finally, in better news, two new-but-tiny films for grown-ups that continue to rack up grosses as respectable as their reviews: Mozart's Sister, the gorgeously shot (in the Palace at Versailles!) French-language petit four is playing on only seven screens in New York, L.A., and Santa Fe, but still managed to gross $33,000, making it the best specialty film debut of the weekend. Likewise, Formula One documentary Senna continues to upshift: It added a dozen screens and grossed nearly $170,000 in its second week, almost assuredly placing it in the pole position for next year's Oscars.