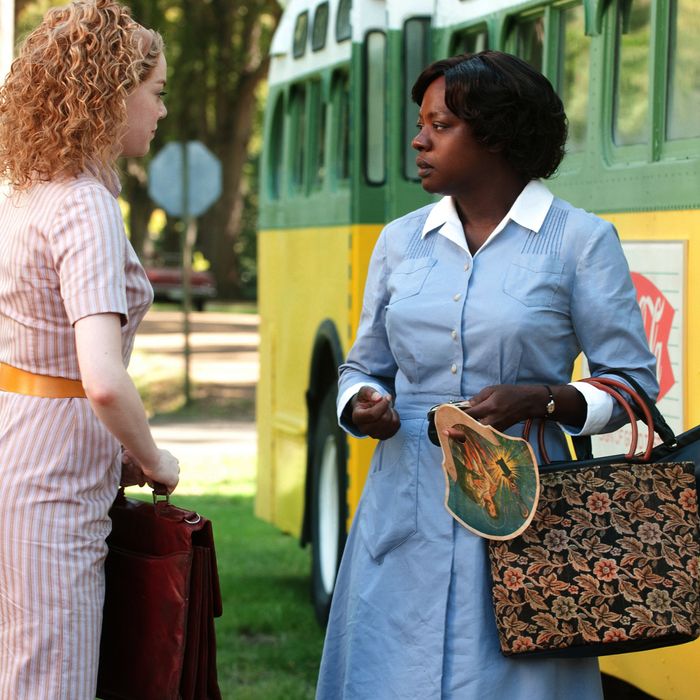 Photo: Dale Robinette/?DreamWorks II Distribution Co., LLC. ?All Rights Reserved.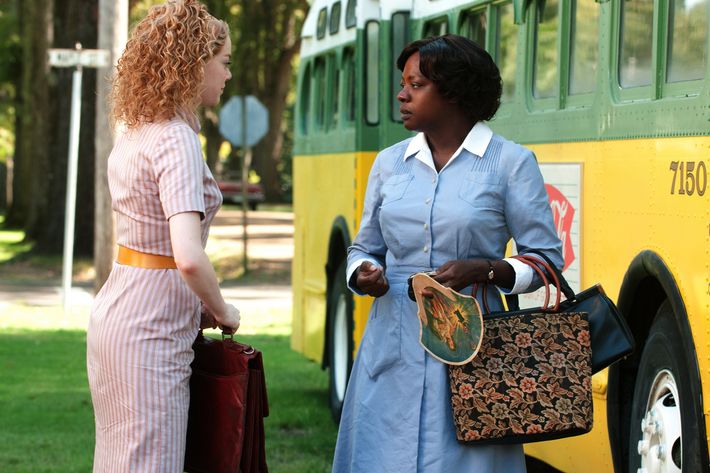 This Weekend's Winners: The Weather Channel (which already ranked No. 1 among television news channels from August 21 to 23, according to Nielsen Media Research), followed by The Help, ($14.3 million), which lost less than a third (28 percent) of its audience in its third week in release.
This Weekend's Losers: Box office in general, drop-kicked by the closure of 1,000 theaters along the eastern seaboard, saw this past weekend down a whopping 29 percent from last. Also: Colombiana ($10.3 million), Don't Be Afraid of the Dark ($8.7 million), and Our Idiot Brother ($6.6 million).
How It All Went Down: Okay, first the good news, such as it is. Colombiana overperformed modest studio expectations, which called for the Zoe Saldana revenge flick to make only $8 million. So, yay.
Now for the bad news. (Here, storm-bleary East Coasters may want to pull up one of their many cases of canned tuna or D batteries and sit down upon them before reading any further.) "Even allowing for the 20 percent loss of revenue from Hurricane Irene," as one former studio chief e-mailed us to ask incredulously, "Colombiana and Don't Be Afraid of the Dark on the same date? And just one week after Conan [the Barbarian] and Fright Night)?" Not a great plan. "They're putting what are essentially independent wide release pictures into August because they think that's their only window in the summer," explains this former chieftain, "but then they're just cannibalizing each other because they are going for the same audience on the same date."
Just how bad has the film-on-film snacking gotten? Box office isn't just down mightily from last weekend; it's down almost a quarter (23 percent) from the same period last year, too, when far greater box office biodiversity had The Expendables opening against Eat Pray Love, and Inception was in its fourth week but still, you know, incepting.