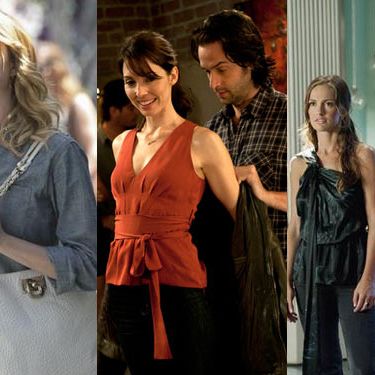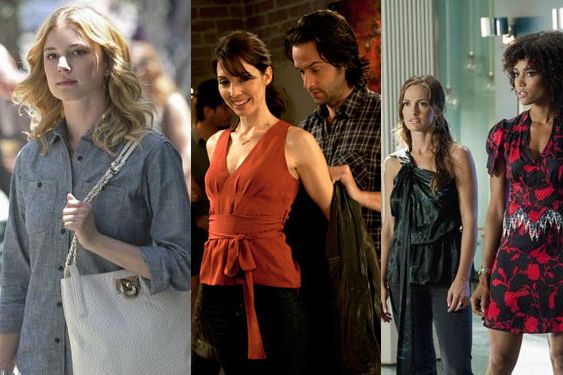 Last Friday, just four days into the new season, Vulture offered up a slew of snap judgements about how things were going for the networks. Now that we're nearly two weeks into the 2011-12 campaign, we're feeling cocky enough to be even more specific about the fates and fortunes of this year's freshman crop. Here's a look at the shows we think have done well enough to last at least a few more months, which ones are on life support, and which series still need to prove themselves one way or another.
Off to a Good Start
Fox's New Girl has gotten a thumbs-up to continue for a full year, so it's definitely safe. It's part of this fall's most obvious trend: We like comedies again! The sitcom's rebound has been building since Modern Family broke through two years ago, and this fall has seen networks use smart scheduling to find suitable companions to their existing comedy successes. CBS's 2 Broke Girls, for example, is off to a fast start and will almost certainly be around into the new year. NBC's Up All Night has also exceeded very low expectations in its tough Wednesday 8 p.m. slot; it's far from a hit, but given how low NBC had sunk in this time slot (and how poorly Community has done in the same half-hour on Thursdays), NBC will want to stay Up a while longer. ABC's Suburgatory is a closer call: It got off to a very strong start sandwiched between The Middle and Modern Family, but it's possible that people won't like what they saw and will bail next week. But ABC has so many other issues, and would really like to build a stable Wednesday comedy foursome, we think it'll be patient even if this newbie starts eroding in coming weeks.
As for dramas, ABC will probably wait one or two more weeks to make a call on Revenge, but the show has good buzz and is an internal favorite of network chief Paul Lee; expect to spend Christmas in the Hamptons. CBS, meanwhile, will order more Unforgettable. The Poppy Montgomery procedural is the kind of Eye show that could easily build audience over weeks and months. It's also likely the network will be patient with Thursday's Person of Interest, which hasn't broken out the way CBS testing had indicated it might but is still among the top new dramas of the season. CW, meanwhile, will absolutely order more episodes of The Secret Circle: The series' ratings, while not stellar, are stable and the show fits well behind The Vampire Diaries.
On Life Support
NBC's The Playboy Club failed the rabbit test, premiering weakly and falling even further in week two. Word around Hollywood is that new NBC chief Bob Greenblatt wants to be patient with his new shows and avoid the constant churn that confuses viewers and angers creatives who feel networks don't give their shows a shot. If this is true, we suppose Playboy may actually stay on the air longer than its numbers warrant. However, there's virtually no shot the series will turn around enough to warrant NBC ordering more episodes of it. The same is true of the Peacock's Free Agents, which is losing half of its Up All Night tune-in and is not a long-term player. We're also pretty bearish on the just-debuted How to Be a Gentleman; its super-weak opener makes us wonder if Rules of Engagement could end up in the 8:30 p.m. Thursday time slot rather than on Saturdays as planned. Meanwhile, name recognition made Charlie's Angels the new fall show most Americans had heard of prior to the season's start, according to tracking reports obtained by Vulture. Nonetheless, the show's debut last week was incredibly modest (even if much better than last fall's My Generation). Last night, however, sealed the show's fate: It fell about 30 percent in the ratings, came in fourth place for the 8 p.m. hour (behind NBC's comedies!) and even lost to The Vampire Diaries among viewers under 35. Finally, the CW's H8R upticked a bit after its first two ratings did disastrously; that said, we can't understand why the network would want to keep this critically reviled show around for too much longer when it could be using its time slot to let viewers sample its other new shows.
Too Soon to Tell
ABC's Pan Am did nicely on Sunday, improving upon a weakened Desperate Housewives. But there was so much hype around its debut it's possible that number will come crashing down to earth this week, which is why we're not ready to render a verdict (though, if you press us, we think ABC will do all it can to make this show work). NBC's new Thursday shows, Whitney and Prime Suspect, turned in mediocre week-two ratings, and if they were on other networks, we'd be ready to start making funeral arrangements. But Greenblatt has a whole network of hurt to deal with, and while he may move these shows to different time slots, there's a good chance he's going to wait a while before pulling the plug; if numbers go dramatically south, however, all bets are off. CBS's new Friday drama A Gifted Man neither popped nor fizzled in its premiere, but few shows do on that night. Over at Fox, the network has already strongly hinted it won't air more than thirteen episodes of Terra Nova this season, so its long-term fate won't be known for a while; its opening-week numbers were solid but not spectacular. CW newbies Ringer and Hart of Dixie haven't impressed with their early ratings, but the network has few other options and may want to be patient through at least the holidays.