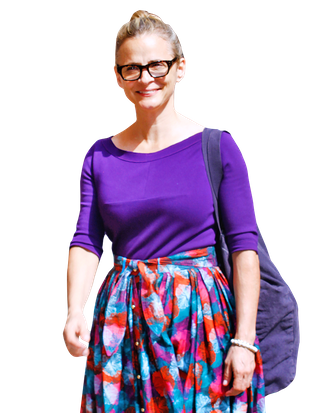 Photo: Donna Ward/Getty Images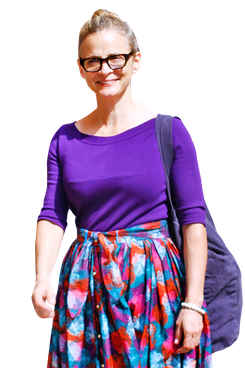 For someone who loves wearing bad wigs and body-deforming prosthetics, Amy Sedaris has appeared in some surprisingly normal movie roles (did you catch her as Needy's mom in Jennifer's Body?). Starting this Friday, you can see her in the coming-of-age indie movie Tanner Hall. She plays the headmistress of an all-girls boarding school, where she's married to a teacher (Chris Kattan) who ogles his students. Sedaris spoke to Vulture about frustrating her agent with small acting gigs, pining to play a policewoman before she dies, and getting confused for Amy Poehler.
There's some serious frenemy action going on in Tanner Hall. Did you relate to any of the female friendships, or was your high school experience totally different?
My high school experience was different. I can't imagine going to an all-girls school. I went to a public school. I got along with the potheads and I got along with the pretty people — like now, I kind of got along with everybody. I was in a lot of clubs and I was still a Girl Scout.
What was it like working with Chris Kattan? He doesn't usually play the straight man.
I think it was challenging for him, because you just want to be funny, but then you're playing it straight. We're like, "We know how to make this really funny!" But it wasn't about that, it was just about trying to play it straight and have the humor come from that. And we're like the same height, so that was fun, to be able to look at him dead in the eye.
Do you pick projects based on how much you get to improvise?
If I know I have to memorize lines, I'm really gonna try to memorize lines. It's hard for me sometimes, because somebody wrote these words and you're trying really hard to get them the way they said it. And then when they say, "Oh, just lose the script and make it up," sometimes you're like, "I can't do half and half." I'm still learning, to tell you the truth. I'm just not that good of an actress.
There were reports a few years ago that you had signed a deal with 20th Century Fox to produce a sitcom with Paul Dinello. Whatever came of that?
Yes! It was a cop show. I guess they didn't like it enough, so nothing happened with it. It was really funny — we thought it was really funny, but maybe it just wasn't what they were looking for. I love cop shows and crime books and thrillers, and before I die I'm gonna play a cop. I was pitching that idea 25 years ago. I really wanna do this. I know it can work. I'm so interested in it, but it just hasn't happened. But before I die, I know I'm gonna be a policewoman.
I was listening to an interview with Amy Poehler on Marc Maron's "WTF" podcast, and she says people used to think she was you when you were both at Second City. Did people ever think you were Amy Poehler?
Yeah, she told me that. People always think I'm Amy Poehler, which never bothers me. I mean, Amy Poehler is great. I'm like, "No, I'm not on SNL anymore. I've been doing my own show in California." That's usually what I tell them. "Will and I are having a lot of problems. Will Arnett and I are getting a divorce. Yeah, I just had my second child." She's great, though, and I like her show a lot.
As far as choosing roles goes, you seem to keep busy with small acting roles, rather than lead roles. Is that by choice?
I prefer the small parts, especially if it's a project that I didn't start up or create. I'd rather go in, do a little something, and come out with someone else carrying it. I mean, my phone's not ringing off the hook to star in a movie. I'd just rather have a smaller part.
Does that frustrate your agent?
Yes, very much so. I'm like, "Oh my God, I love this show! Can I get on it? But I only wanna say two lines." Then they're like, "Ugh." I just don't think of myself as an actress-actress. Like, if I had to say, "Oh, I lost a baby," I'm gonna laugh. That's just the way I am. Just trying to find humor in stuff. But for creative reasons, I always like to do different things. I like to change it up all the time.