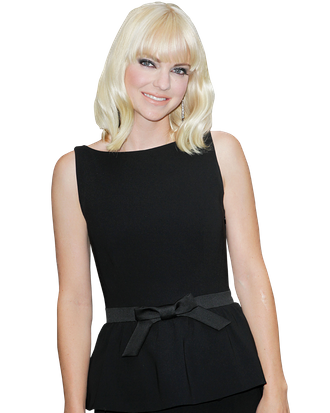 Photo: Richie Buxo/Splash News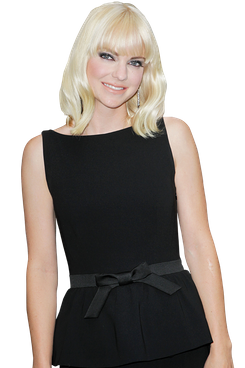 What's Your Number? opens today, but the movie's everlasting legacy was already assured back in April, when it served as a peg for a widely read New Yorker profile on the trials and tribulations of star Anna Faris. Back then, Faris candidly confessed to compromises both personal (she's had plastic surgery and breast implants) and professional (for What's Your Number?, Faris and director Mark Mylod had to prune their edgiest materia. You can read our review here.) that seemed necessary to make her a bigger star, while the color quotes from studio executives made her struggle as a Hollywood comedienne seem all the more difficult. "In my experience, girls' revealing themselves as candid and raunchy doesn't appeal to guys at all," DreamWorks' Stacey Snider said then. "And girls aren't that into it, either." Since that profile, of course, dirty girl comedies like Bridesmaids and Bad Teacher have become huge hits, but will Faris be able to leapfrog off of them into the A-list? To find out, we spoke to industry insiders to answer the question: If Anna Faris were a stock, should you buy, sell, or hold?
Stock History: Now 34, Faris got her big break back in 2000 when she starred in the Scary Movie parody franchise, in a lead role that transformed over the course of four movies from a Neve Campbell spoof to the ultimate Anna Faris character: blonde, plucky, and more than a little bit oblivious. She's put that persona to work in movies that, as Tad Friend wrote in the New Yorker profile, "aimed low and crashed before they got there," but Faris was nearly always singled out as the best thing in them, and those scene-stealing roles added up.
Occasionally, she would even pop up in a flat-out terrific movie like Lost in Translation or Brokeback Mountain, and in 2008, Faris finally got a big lead role of her very own: the plucky ex-Playboy bunny Shelley Darlington in The House Bunny, which she also produced. Since then, though, her biggest successes have come in family films like Alvin and the Chimpunks and Yogi Bear, so What's Your Number? and next year's The Dictator (where she stars alongside Sacha Baron Cohen in a mostly improvised role that Kristen Wiig was also gunning for) will rep the first real test of the brand The House Bunny built.
Peers: From the studio perspective, Faris is in the unusual position of straddling two tiers of leading women, but not properly occupying either of them. The first is populated by top earners like Drew Barrymore (36), Cameron Diaz (39), Katherine Heigl (32), and Kate Hudson (also 32) — and Faris is almost, but not quite, in their ranks. At the same time, Faris has been pulling away from the company of second-tier players like the fast-rising Wiig (38), Jenna Fischer (37), and Rashida Jones (35). The fate of What's Your Number? will go a long way toward determining whether she continues to be upwardly mobile.
Market Value: When she stars in the Scary Movie franchise, Faris brings in reliably big numbers around the $100 million mark. Outside of it, she's been an additive element to most comedies, so it's hard to lay the $24 million gross of Observe and Report at her feet, or even the $100 million success of Yogi Bear. Faris has still had only one true mainstream star vehicle, and that was The House Bunny, which brought in a decent (but not quite game-changing) $48 million.
What Hollywood Thinks: Faris isn't usually the first or even the third choice for a leading role, but that's not to say she isn't in the hunt. "She had to go test for chemistry read with Sacha Baron Cohen [for The Dictator]," says one agent. "I know they went through a lot of girls. It was not an easy get for her."
But in the same breath, reps praise Faris as an undeniably gifted comic actor. As another agent put it, "There's not a lot of girls like her who do 'hot' and 'funny.' There's not a lot of women who are beautiful who can also carry a comedy."
After The House Bunny, Faris had a shot at becoming a true first-tier player — but no deals for any such star-making roles materialized, something that still puzzles many agents and managers even today.
"I think the 'star' thing is so fascinating," says one manager of several leading ladies, both past and present, explaining, "Decision makers in Hollywood constantly have ideas on what a movie star is based on their own beliefs, which just as often as not have nothing to do with what the public actually likes, when, really, they should call someone in Iowa and ask them what that is."
Curiously, in a town that prizes all-night benders and those who take them, Faris is infamous for being a homebody. She hails from unpretentious Washington state, which shows through in her modest demeanor both on and off the screen, insiders say. Aside from the actress-y way her first name is pronounced ("Ahhh-na," don't you know), Faris is the rare comedienne who can make fizzy effervescence feel down-to-earth.
"She also has an accessibility that Katie Heigl lacks," says this talent agent. "She's more sweet than sexy. I think it's that, oddly, that there's not much sex appeal there: She's a girl from Seattle. She's not super-gorgeous or someone who inspires jealousy from women, adding, "It's just a matter of knowing what your brand is; she knows what her bread and butter are: She's her generation's Goldie Hawn."
The Analysis: With What's Your Number?, Faris's appeal — sexual or otherwise — will be tested, especially since she's also an executive producer of the romantic comedy. "You have to create your own stuff," Faris told Marie Claire this year. "It's really exciting to create something, sell it, and feel like I'm not just a pawn waiting to be cast." And yet, for all her efforts, What's Your Number? has been critically lambasted, pulling in a meager 24 percent fresh rating on Rotten Tomatoes.
Still, the agents we spoke to downplay that movie's risk for her, noting that her moxie as a producer shows that she's taking her career into her own hands. "It's always a positive, because it does indicate that you're taking some charge of your career," explains another talent agent, "Sometimes it's a risk, but with a comedy [like What's Your Number?] you get a few more chances, because you cannot say she isn't funny."
Her ability to self-generate projects also makes her an appealing potential client to many agents, as one noted, "There's a handful of young stars that people go see movies based upon," says one agent, "But that list is dwindling. Now, the material is always the driving factor."
Faris is not often thought of for dramatic roles — names like Olivia Wilde and Jessica Chastain are now the immediate go-to actresses for developing dramas — but "on the comedy side, directors and actors are big fans of hers. She feels to the town like she's a true comedienne, like Lucille Ball."
When it comes to bad movies, adds this agent, "So far, she's been the rescue squad. I am curious to see how far she can go. It reminds me of Kate Hudson: After briefly showing promise in Almost Famous, all her performances [in bad movies] weakened, and weakened and weakened. If [Faris] chooses wisely, I think she could have a very long career. Originality always trumps. She will always have a niche if she continues to do quality work."
The Bottom Line: Faris said in the New Yorker profile that she's often the seventh or eighth choice for roles that go to Reese Witherspoon, but do we really want to see Faris in those roles? Her team certainly does, and they've been positioning her for mainstream stardom, but we hope that Faris doesn't lose her quirk in the process.
The most worrying bit in the New Yorker story came when Faris described another project she was developing, a comedic take on Single White Female. Originally, she'd intended to play the juicy stalker role, but her team convinced her that playing the normal lead would be a better career move. We disagree: If Faris played the regular girl and Wiig were cast as her obsessed frenemy, which actress do you think you'd leave the movie theater talking about? It's our hope that in the wake of successfully envelope-pushing comedies Bridesmaids and Bad Teacher, Anna Faris will no longer be afraid to let her freak flag fly.
Buy/Sell/Hold: A weak hold.