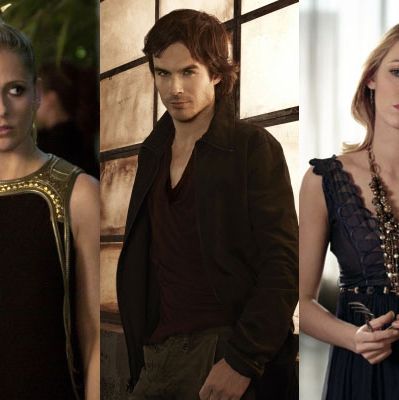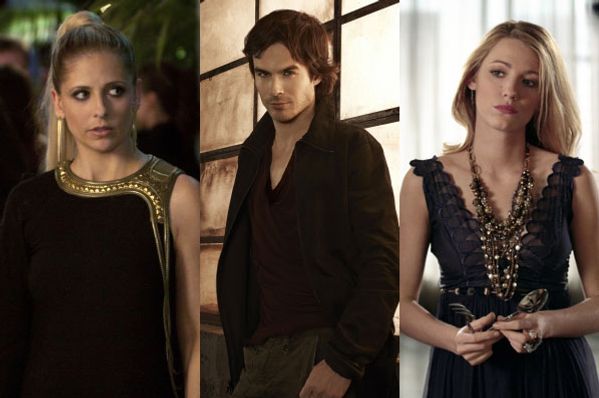 All this week, as we head into the wave of fall TV premieres, we're giving status reports for the five broadcast networks: What kind of season are they coming off, and what do they need to maintain dominance, improve, or just survive? Yesterday we diagnosed NBC, and today we scrutinize the tiniest net, the CW, which is trying to get a jump on its far bigger competitors by premiering most of its new shows this week: Tonight sees the debut of its biggest swing, the twisty Sarah Michelle Gellar thriller Ringer. Will the network be able to replace aging hits like Gossip Girl, and will it be able to hold on to its cherished young viewers?
Preseason standing: The good news for the C-Dub is that its overall viewership of 2 million each week held steady last season. The bad news: It still averaged a meager 2 million, which is less than most prime-time originals on USA, TNT, ABC Family, History, and other cable networks. And it declined 9 percent in its self-declared target demo of adults under 35.
Primary goal: Turning new shows Ringer and Secret Circle into buzz-worthy hits. The CW got a big lift two years ago with the debut of The Vampire Diaries, but last season was a bummer that saw no new success stories (bringing back Nikita reflected the net's belief in the show, not its stellar ratings). That, plus the continued and rapid aging of former signature hits Gossip Girl and America's Next Top Model, makes it all the more important for the network that both of its highest-profile dramas work. (Hart of Dixie seems destined to get lost in the CW's fall marketing shuffle.)
Most promising new show: Ringer, with Gellar as a former stripper assuming her wealthy twin's identity, is getting all the hype, and we'd be shocked if the excellent marketing doesn't get viewers to at least check out the pilot. But unless the series rapidly improves in quality, there's a good chance viewers could rapidly lose interest in trying to figure out the show's many mysteries. By contrast, the small-town-coven series Circle is perfectly matched with Vampire Diaries on Thursdays, and if it can hold on to even 80 or 85 percent of its lead-in, CW execs will be waving their magic wands in delight.
Veterans on the bubble: Don't shoot the messenger, but we would not be shocked if Gossip Girl called it quits after this, its fifth season, or at the very least, said good-bye to some big stars. The CW has already said One Tree Hill will wrap after a final batch of thirteen episodes. Both Nikita and Supernatural are in danger, though it's unlikely both would be cut (unless all of the CW's newbies show promise).
How they'll finish: The CW isn't in the same ratings game as the big boys. If it can show a bit of growth, or at least stay flat, while finding at least one reasonable-size hit, it will consider this season a success.