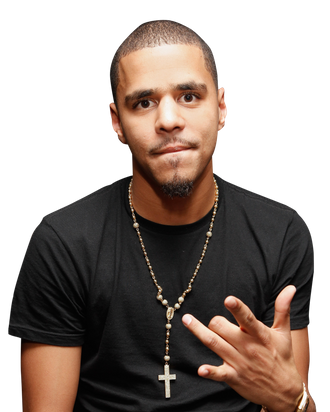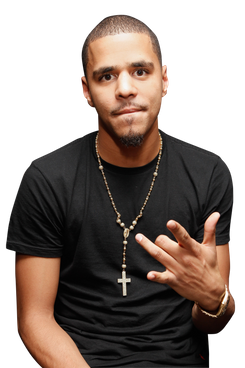 After an endless string of mix tapes, high-profile endorsements, and shifting release dates, rapper J. Cole's commercial debut, Cole World: The Sideline Story, is finally out today. Vulture spoke with the Jay-Z protégé and North Carolina native about his long-awaited album, his long-awaited verse from Jay, his take on reality TV, and what he plans to buy for Babyoncé.
Why do you think your album was sidelined for so long?
I think it was just, commercially, [needing] a single that cut through. "Work Out" is that to a degree, but I really think "Can't Get Enough" with Trey Songz is going to be the one to open the doors up all the way. I've built up this huge underground following, so now it's just about getting a record that the mainstream audience can consume.
Jay-Z appears on your album on the club-ready "Mr. Nice Watch," a collaboration that seemed to be a no-go until literally the last minute. What changed?
What changed is that he got on it. We actually went to mastering one time and he stopped mastering. They were mastering the last song and he put a stop on it and extended [the deadline for delivering the final album] a week so he would have more time to get his verse done.
How exactly can you stop the mastering process?
'Cause you're Jay-Z. [Laughs.]
Fair enough. You released the song "Bad Girls Club" with rapper Wale earlier this summer. From the title, it would seem that you're a fan of reality television?
No, I actually hate reality TV. First, I was a true hater. I thought it was evil; I thought it was the devil because it teaches the younger generation — and even some of the older generations that should know better — that because you call it "reality TV" it really happens, like Flavor Flav really sits in a house with 30 girls and people really act like this in the world, not knowing that all of these scenarios from Flavor of Love to Jersey Shore to Basketball Wives are so set up. Now that's how I used to feel. I still feel that way, but I've caught a few episodes of Basketball Wives or something, so now I hate that I'm so drawn in. It's so much wild stuff happening that you can't turn away. I get mad, like, damn this shit is super entertaining on the lowest level possible.
So on that note, any thoughts on reality star Kim Kardashian's recent nuptials to Kris Humphries, the so-called "wedding of the century"?
The wedd… Is that what they called it?
Yeah, they are likening it to the Royal Wedding.
[Bursts out in laughter.] Are you serious? Who is "they"? Who's likening it to the Royal Wedding?
Several media outlets.
Oh God. Yo, that's terrible. I have no thoughts on that. That's another show [Keeping Up With the Kardashians] that I get mad if I catch myself watching. But I have no thoughts on it. I thought she was still with Reggie Bush, actually, so congratulations.
Let's talk hip-hop royalty, then. The entertainment world came to a standstill when Beyoncé shared news of her bun in the oven on this year's MTV Video Music Awards. How great was that moment?
Yeah, it was incredible, man. It was great entertainment. It was a great moment for real; something I think we'll all remember.
Beyoncé and Jay-Z will undoubtedly have the most luxe baby registry. Have you given any thought on what Uncle J. Cole will buy Baby Carter?
It depends on if it's a boy or a girl. I haven't thought about that yet, but I definitely have to step my game up because I know there will be some heavy hitters at the baby shower.
A lot of heavy hitters, for sure.
Exactly. You know, hopefully the album sells well so I can afford one of those extravagant gifts.