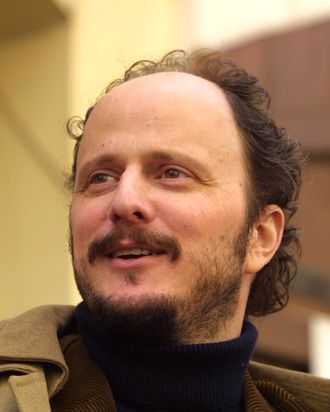 Photo: Sean Gallup/2003 Getty Images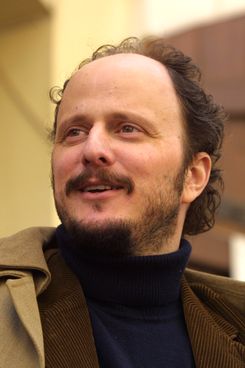 Jeffrey Eugenides's first novel in nine years, The Marriage Plot, comes out next month. As we previously noted, there is a character in it named Leonard Bankhead who seems to be based on David Foster Wallace. We're not the only ones to have noticed the connection: The Wall Street Journal asked Eugenides about the similarities. He denied them.



A number of early reviews noted similarities between Leonard and David Foster Wallace. Leonard wears a bandana and chews tobacco, and is a brilliant philosophical polymath who's depressive and stops taking his meds, all traits that match Wallace. Were you purposefully evoking him?

No. I started this in the '90s. It's the bandana that I think makes people think it was him. I was thinking like Axl Rose from Guns N' Roses, and other people I knew in college. It was popular to wear a bandana for people who would be in the co-op and play hacky sack. I think that was it.
Hmmm. Was it also popular at the time to have a hard time locating your saliva? We remain skeptical.