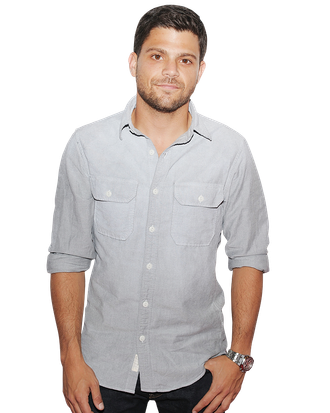 Photo: Dimitrios Kambouris/Getty Images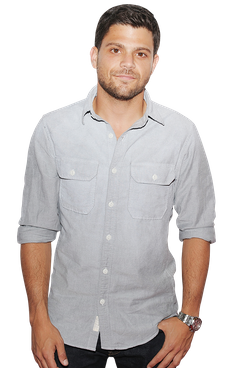 Turtle, Jerry Ferrara's lovable Entourage character, is having one hell of an eighth and final season: He's gone from being Vinny Chase's wisecracking, weed-smoking broke friend to being Vinny Chase's wisecracking, weed-smoking millionaire-investor friend. Also, he made a physical transformation that's hard not to notice. We spoke with the Brooklyn native about his trimmed-down physique, the final season of the show, and the meaning of swagger.
You've obviously lost a lot of weight. Were you ever concerned that your slimmed-down look would make Turtle less Turtle-y?
When I first started on this whole new regimen it didn't really cross my mind, because I didn't really know how far it would go. But once I was into it for about a year, that's when it did start to kick in like, Uh, maybe this will be a little bit jarring for people. Doug Ellin, when I first walked back into the office after not having seen him for a few months, he was like, "Dude, what did you do?" Fortunately, it fit the way the character was going in terms of his evolution.
Did you see that fellow actor Jonah Hill recently shed a significant amount of weight as well?
I have seen pictures of him. I don't know how recent they were, but they were definitely within the last couple of months — and he's made a major transformation. I think he looks great. More than anything, though, and I can only speak for myself — I don't care how I look. I don't know him personally, but I bet you Jonah feels fantastic physically, which is what it's really all about.
Good point. Over the years, even before your transformation, Turtle has always dated some of the most beautiful women on Entourage. What's the secret to his swagger?
Good writing [laughs]. That was definitely a conversation that I had with Doug Ellin when he originally wrote the Turtle/Jamie-Lynn [Sigler] story. It was obviously done in a comedic way, like no one would believe that this girl would date this guy. As far as what the attraction is? I don't really know. I guess if you had to say "swagger" — I don't really know if the character has that. He's just an honest, blue-collar guy who's very loyal to his friends, and I think he can be charming. I think he can be a funny, witty, charming guy.
That's all? I've heard many female fans refer to the character Turtle as having swag.
I feel like that word has become the new … I don't know what the old word was to describe a guy … confidence? What does swagger mean? I know what the word means, but what does it mean in reference to attraction?
I think it's an abstract, all-encompassing term. The je ne sais quoi of attraction. But, moving along, do you feel satisfied with the way the series ends?
I do and I don't. I do in a sense that I think this season is easily one of our best. I'm not okay with it being the ending because I know we have some more left; our tank is not empty. Hopefully this has all been done with the intention of making the Entourage movie.
It seems like so many shows have movie buzz around them now. Do you think all successful shows should be made into movies as a service to the fans?
You know, that's such a tricky thing. I can't say that every successful show should have a movie. The Sopranos, for instance, is arguably the best cable show of all time. They could have made a movie, but that show ended so perfectly, it would almost be a disadvantage to make a movie like that. Then again, if you made a Sopranos movie, people would be lined around the block to go see it.
Doug told us that if Jeremy Piven doesn't win an Emmy for this season coming up, "it has to be that people just don't like him as a human being." Any thoughts?
Jeremy is such a hell of an actor and Doug has written his character over these last years as perfect as you could write a character. All of the guys' work this year — I could make the same argument for Kevin Dillon. Kevin Dillon should have won an Emmy by now, and Kevin Dillon could easily find himself winning one this year.