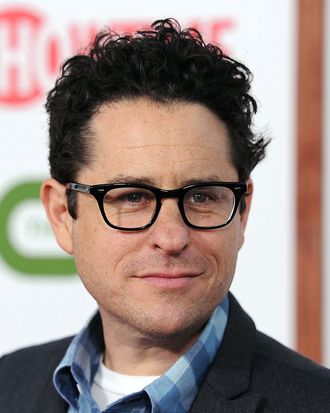 Photo: Frazer Harrison/2011 Getty Images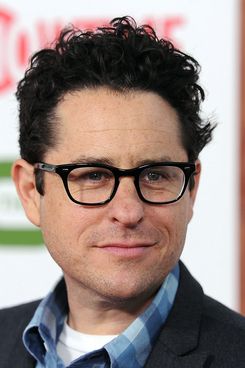 Yesterday saw the announcement of an enormous new company that has J.J. Abrams teaming up with his former WME agent John Fogelman, just as we'd predicted back in June. Their new company, FactoryMade Ventures, is a "hybrid entertainment, media business development and consulting firm," according to the press release, that will develop projects by Abrams, Michael Bay, Robert Rodriguez and reality TV producer Thom Beers (The Deadliest Catch, Ice Road Truckers) for "digital and mobile platforms" and for "cable and network television both domestically and in emerging markets." In other words, it's an endeavor that has one eye toward the obsolescence of traditional media models.
We're told by insiders familiar with Abrams' and Fogelman's plans that FactoryMade is actually the second part of a plan that was hatched some years ago, when Abrams' TV and studio deals (with Warner Bros. Television and Paramount Pictures, respectively) were first negotiated: Specific provisions were written in that allow Abrams to retain ownership of all content - so long as that content was under 10 minutes. And with this company, Abrams could circumvent those ownership rights by first launching new ideas through web series or mobisodes; If they prove popular and Paramount or Warner Bros. want to then turn them into a movie or TV series, then Abrams can do so. But unlike projects like Super 8 or Lost, this time he'll own all the rights to the content, and the studios will act purely as distributors.
And the eyes of FactoryMade are seeing far beyond North America's borders: The release mentions that the company will be developing content in such markets as "Brazil, Peru, and Colombia." Columbia? Peru? Why are some of Hollywood's top machers suddenly so interested in Machu Picchu? The new venture is being backed in large part by Telefonica, the third largest mobile phone company in the world, and the dominant provider in Latin and South America. Like much of the developing world, Peru has largely skipped over land lines straight to mobile. More than three out of four Brazilians, Peruvians and Colombians live in cities and use a mobile phone to get their communication, and soon, their entertainment. And while North America represents 10 percent of the world's population, South America has 13.2 percent — and it's growing more urban every year. With Telefonica, FactoryMade could reach that population directly, especially with a Spanish-language director like Rodriguez.
With backers like Telefonica, Intel, and RTL (Europe's largest TV and radio production company), Abrams and his pals have many ways to skip the traditional "Mother may I" development grind of Hollywood. But to be clear, they're not going to be staging a coup d'etat. First off, while Adult Swim has made its name with ten-minute shows, Abrams' series have always been sold on their dense mythologies; it's hard to imagine Lost being developed online in ten-minute chunks in any way that would hint at its potential as an hour-long series. And in any event, Abrams and Co. will need to tread carefully politically; they'll need to deal with their current TV and movie partners in a way that is straight up and transparent, or they'll risk alienating the very media companies that made them such exportable commodities in the first place.