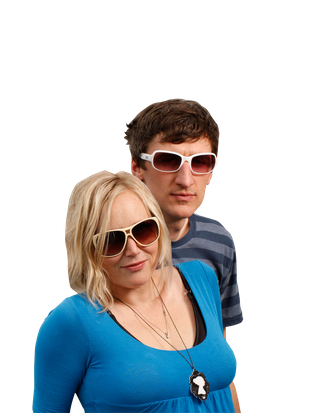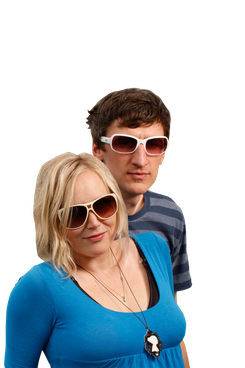 After more than a decade as a band, it can be hard to keep things fresh, but husband and wife duo Kori Gardner and Jason Hammel, better known as Mates of State, seem to be having little problem: Their seventh album, Mountaintops, is as infectiously poppy as ever — and they've added a new element (guitars!) to their trademark keyboards and drum setup. Vulture got on the phone with the pair to talk about collaborating on lyrics, touring with kids, and Jon Bon Jovi's songwriting problem.
What makes Mountaintops different from your previous albums?
Hammel: It's thought out better. I think with our previous records we started writing songs and whatever came out, that's what it was about. If I think back to our first record, it was just a drum kit and one keyboard, and, frankly, we didn't know much about what we were doing. We were just sort of jumping behind the instruments and whatever came out came out. For what it was, and at the time, I think that's exactly what we needed to do. Now when we record it's a lot more about crafting.
It's clear that your vocals are very important to your sound, as important as any instrument.
Gardner: We've definitely written what we thought were great parts musically, and then we can't get a great vocal for it. The rule we have is we both have to love every part of the song for it to pass. If we're both not in love with the vocal part, even if we like the instruments, it gets trashed. So yes, we've always viewed it as another instrument.
Hammel: I think Bon Jovi of all people said — when someone like Letterman was like, "How do you write a song?" — he was like, "I start with a good title." I was like, Oh my God, he does it completely backwards. We start with a good vocal melody. Then we'll add a harmony to that … the lyrics are kind of being written as we're writing the song. Then the title is, like, the last thing.
Can you tell us more about your approach to writing lyrics together?
Gardner: A lot of times we'll get one verse together. We'll like it and stop and go, "What exactly are you saying because I'm saying this?" Then we'll be off a little, we'll figure it out, we'll edit. If there's ever an argument, it's usually there. Once in a while there's a song where one of us has a lot of ideas, and we let them run with it.
So is it easy being in a band with your spouse?
Gardner: I think there are a lot of reasons why bands that are couples stay together so long. One thing that sucks for people in bands is that their relationships [with people outside of the band] suffer when they're touring. They want to have both lives and somewhere down the line they realize this doesn't work very well. We can have everything we want. No one is at home missing the other one or wishing they had a more stable life, because we're in it together.
Hammel: We just happened to get lucky and sort of have the same goals musically as well as personally. I think it's fantastic. I'm into it.
What about the drawbacks?
Hammel: We spend an insane amount of time together. Maybe an unhealthy amount of time. But that's how it's always been. Literally since the day we met, we moved in together. I don't know if I'd necessarily recommend it; I think it takes something you can't quite pinpoint. But for us, it works. I don't want to piss in the soup.
You guys have two children. What's it like touring with them?
Gardner: Everyone gets excited for tour. Most of the time we get a tour bus and they're all into the bunks and stuff. Our life — there's not really any place for boredom. When you're on tour without kids, there's a lot of waiting around, sitting in a bar. We don't really do that anymore. We get to explore more, we have to.
Hammel: I like hanging out with my kids; that's why I had kids, and that's why we bring them on tour with us. We don't want to be like, "Great, we did the kids things, now let's leave them at home so we can go be in a band" or whatever. For us, it's just part of our world.