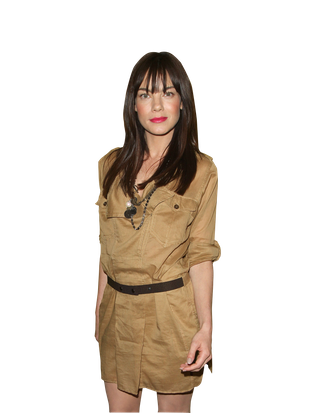 Photo: Patrick McMullan/Patrick McMullan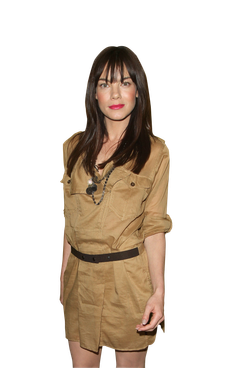 Michelle Monaghan has starred in some flashy movies (Source Code, Eagle Eye, Mission: Impossible 3), but every now and then she likes to dress down her résumé with working-class roles (Gone Baby Gone, Trucker, and North Country). In this week's Machine Gun Preacher, she plays the wife of real-life preacher Sam Childers (Gerard Butler), a former alcoholic and junkie who, after finding God, traveled to Sudan to build orphanages for children. His devotion to his work starts to wreak havoc on the home front. We spoke with Monaghan about playing such a resilient character, responding to "white savior" criticism, and going to college for investigative journalism.
At one point in the movie, the pre-reformed Sam calls your character a "fucking junkie stripper." Was that a real line from their life?
Yeah. Listen, they went through hell and back. The reality is he's spending a lot of money, he sold their business, he mortgaged their home, they lost their home. These are serious things that most couples probably could not withstand. It has not been an easy road for either of them, but it's also a real testament to standing by your man through thick and thin and loving someone unconditionally and really keeping it in perspective.
A lot of the movie centers on Sam's religious transformation. How conscious were you and director Marc Forster of the film being too religious for secular audiences?
I think that obviously it deals with God and religion, and that was clearly the catalyst for Sam and Lynn to turn their lives around. I don't think you needed to beat it over the head to understand this was the inspiration.
Are you religious yourself?
I was raised Catholic. I wouldn't say I'm a practicing Catholic, but I would say that I'm a very spiritual person and definitely believe there's a higher power at work in my life. I'm certainly not immune to that idea. But religion for me had nothing to do with his movie, outside of Lynn.
I've been reading some of the early buzz on the film, and some people are writing it off as another "white savior" story, where the white guy goes to Africa and saves the day. What's your reaction to that sort of criticism?
I just really don't buy into it. I've gotta be honest with you, I don't read those things. Everybody has their point of view. I've watched this movie with a lot of audiences now to where I can tell you people are being really moved. So I much prefer to listen to what the audiences have to say as opposed to what critics have to say. It's their job to be critical and it's my job to move people.
The movie really emphasizes how a little bit of money can go a long way in Sudan. Did it ever feel a little surreal to be making a Hollywood film with a budget that could probably fund a fair chunk of operating costs for Childers' orphanages?
It actually felt really great, because we were bringing more attention to Sam's cause, and as a result of making this movie for X amount of dollars — which, by the way, it's a relatively low budget considering we shot on two different continents — on a daily basis now Sam has seen a lot of money come in. So if us making a movie for a few million dollars allows us to kind of get his message out there in some sort of way …
You've done a wide variety of movies. Does that variety reflect the kind of scripts that actually land on your desk, or are there certain types of scripts that you tend to get a lot of?
I get a lot of different kinds of movies. It really depends on what side of the bed I wake up on what I feel like doing next. I can tell you broadly I'd love to do a period film one day. I've been saying for two years that I wanna do a psychological thriller, and now I'm gonna have the opportunity to do that in a few months.
I assume the psychological thriller is Penthouse North, with Michael Keaton. You're playing a journalist, which is interesting because I read somewhere that you're one semester short of a journalism degree.
Yeah. Investigative journalism. I wanted to right the wrongs of the world, pretty much. I still do, just in a different way.
So does your little bit of journalism education give you enough empathy to endure press junkets?
Oh, you know what? I don't actually mind press junkets. Listen, they're kind of grueling in a sense that the days are long and I start to lose my voice by the end, but I don't mind talking about the movies that I'm in, fortunately. I don't sign up to do movies if I don't wanna see them in the movie theater. That's kind of my gauge, and fortunately with a movie like Machine Gun Preacher, people ask smart questions. At the end of the day, we're all doing our job, right?