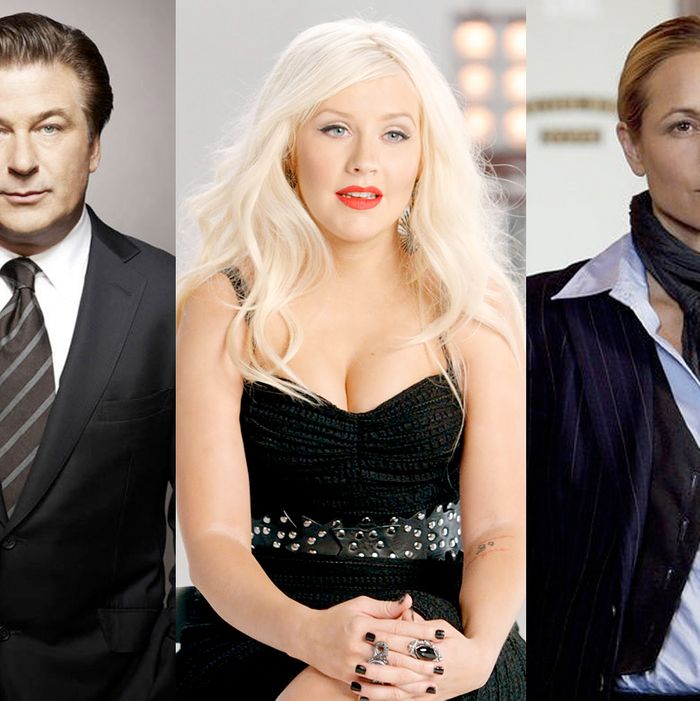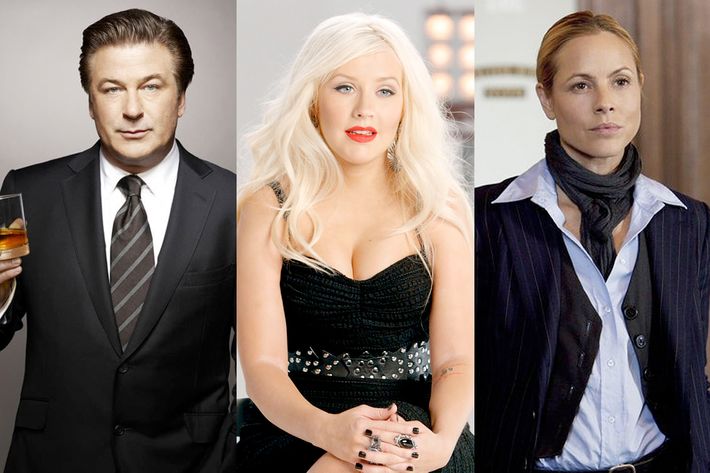 The fall TV season begins in earnest next Monday; after a summer of endless promos, the major networks will finally begin debuting their new shows and bringing back old favorites. (The CW is getting a jump on everyone by premiering most of its shows this week, but that doesn't exactly qualify as "in earnest.") During May's upfront presentations, in which the nets introduced their new schedules, execs waxed confident about how their new lineups would either make them more dominant, or raise them from the ratings basement. But now it's time for a reality check as their shows finally see air: This week, after four months of reviewing the new pilots and studying time slots, Vulture will be giving our network diagnoses: Every day we'll look at a different net's needs, strategies, most promising new shows, most endangered veterans and weakest spots, and make a prediction for how it's all going to work. We'll start with NBC, a once-proud network laid low by cost-cutting, pandering, and years of Jeff Zucker. This year it returns with more comedies and ambitious dramas: Can it get back on top? Or, more realistically: Can it at least get out of fourth place?
Preseason standing: Finished in fourth place, both among overall viewers and adults 18 to 49. Momentum seems to have shifted ever so slightly, however: Last spring's The Voice was an out-of-the-box hit and finally got people talking about NBC in a good way again. This will be the first full schedule from new boss Bob Greenblatt and his new entertainment president, Jen Salke; both are highly respected in Hollywood. That doesn't guarantee ratings gains, but it certainly gives NBC a new energy.
Primary goal: Growing The Voice into an even bigger hit when it returns in February, right after the Super Bowl. Sure, Greenblatt very much wants to find new scripted successes, but these days, the fastest way for a network to boost its ratings fortunes is to build a lineup around a central unscripted show (American Idol on Fox, Dancing With the Stars on ABC). Indeed, Greenblatt is purposely holding back his most promising new scripted show this season (musical soap Smash) until Voice comes back. Adding new audiences to The Voice could be tough, in part because Simon Cowell's return to the music competition game this fall with The X Factor could make NBC's show appear a bit tired by February. And yet, the fact that The Voice did quite well even as millions were glued to American Idol suggests prime-time singing competitions may be like ice cream: Almost universally beloved, but with different folks liking vanilla, strawberry, and chocolate.
Most promising new show: The aforementioned Smash, exec produced by Steven Spielberg, is one of the few NBC newcomers this season fully developed by Greenblatt. (He green-lit the script a few years ago, when he was at Showtime, and revived it within days of arriving at the Peacock). Despite some early comparisons to Glee, Smash reminds us more of The West Wing: smart, soapy, classy. Greenblatt will promote the hell out of it, and he's giving it a time slot behind The Voice. It will have to be a Lone Star–level flop for this show to not get a second season. As for shows debuting this fall, Thursday night's Prime Suspect is best positioned to find an audience on NBC: CBS and ABC aren't super strong that night at 10 p.m., and NBC has historically done well with female-led whodunnits (Police Woman, Crossing Jordan, Medium, the Mariska Hargitay–driven Law & Order: SVU).
Veterans on the bubble: Chuck is already slated to conclude its run at the end of the year. The last remaining Law & Order series, SVU, also remains on the chopping block; how viewers respond to new cast members and the departure of Christopher Meloni will be key to its prognosis. We're also worried about just about every returning half-hour on NBC's Thursday lineup. Community is the most threatened, but Parks and Rec is forever livin' on a prayer. And while NBC has said 30 Rock can live without Alec Baldwin, we still are not convinced Tina Fey wants to continue indefinitely. The Office seems safest, unless viewers somehow sour on James Spader.
How they'll finish: As long as The Voice doesn't collapse, NBC has a very good chance of moving into third place among adults 18 to 49 (its broadcast of the Super Bowl in February will help, too). Sunday night football will provide a major cushion this fall, and other networks are weakening. Whether NBC can push out of the basement also depends on what sort of season ABC has. The Alphabet is currently ranked third and how its new shows fare will determine just how tough NBC will have to fight to rise from the bottom.