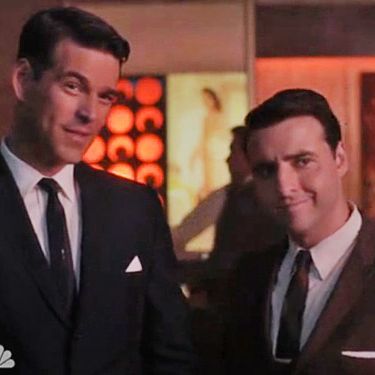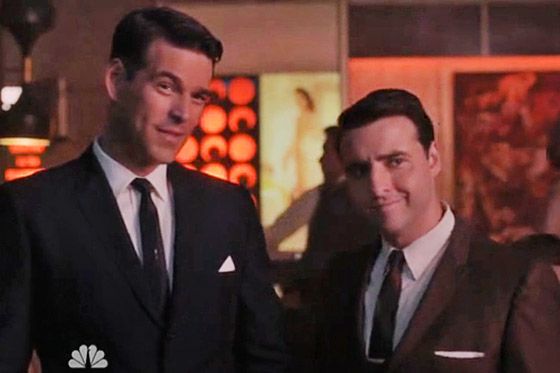 The Playboy Club premiered last night, shamelessly cribbing Mad Men's style, right down to Eddie Cibrian doing Jon Hamm's tense, tight Don Draper voice. In the episode's defense, it's not exactly plagiarism: Director Alan Taylor also directed the Mad Men pilot and three other episodes of that show. Playboy can't copy the lyricism or narrative potency that make Mad Men what it is, which is more than a collection of artfully arranged period hairdos and moody pairs of people in front of rectangle-patterned backgrounds. But these extremely similar shots mean it's sure trying!

Playboy Club has just a regular drawer, but Mad Men has a drawer full of secrets and symbolism.


That's Nick consoling Maureen after helping her cover up a murder, and Don consoling Sally after basically ruining her childhood:


Nick and Carol-Lynne, Don and Peggy:


And finally, on Playboy Club, Nick has a threatening conversation with a mobster, while Don has a cheery flirtatious conversation with a tender sweet young thing:


And, not pictured! The back of Eddie Cibrian's head imitating the back of Don Draper's, and the same African-American bunny, Naturi Naughton.